we saw lots of pretty stuff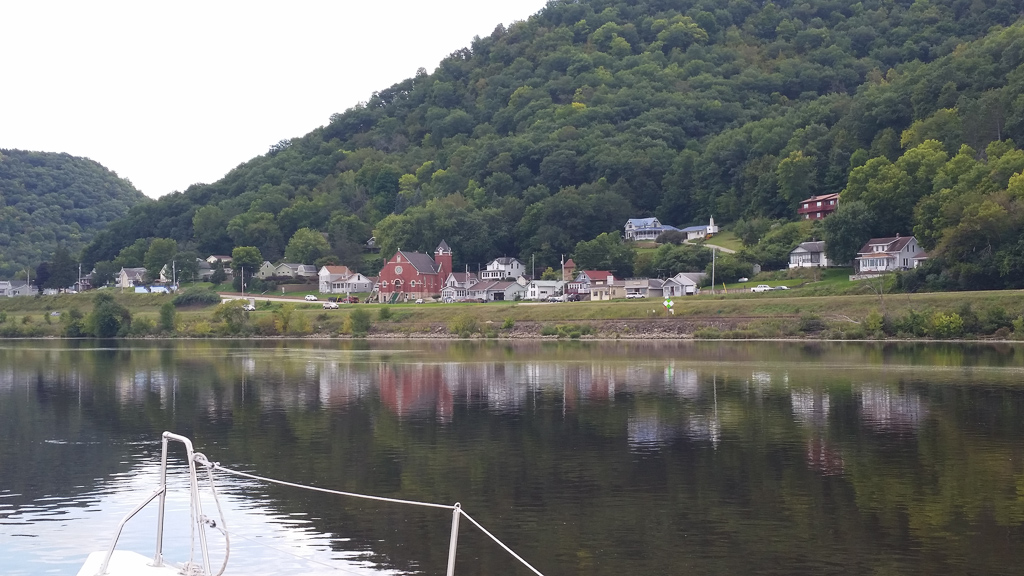 ---
Our inflatable kayak would haul a surprisingly large amount of gear. Here we're anchored in Lake Peppin which is a wide spot in the Mississippi River.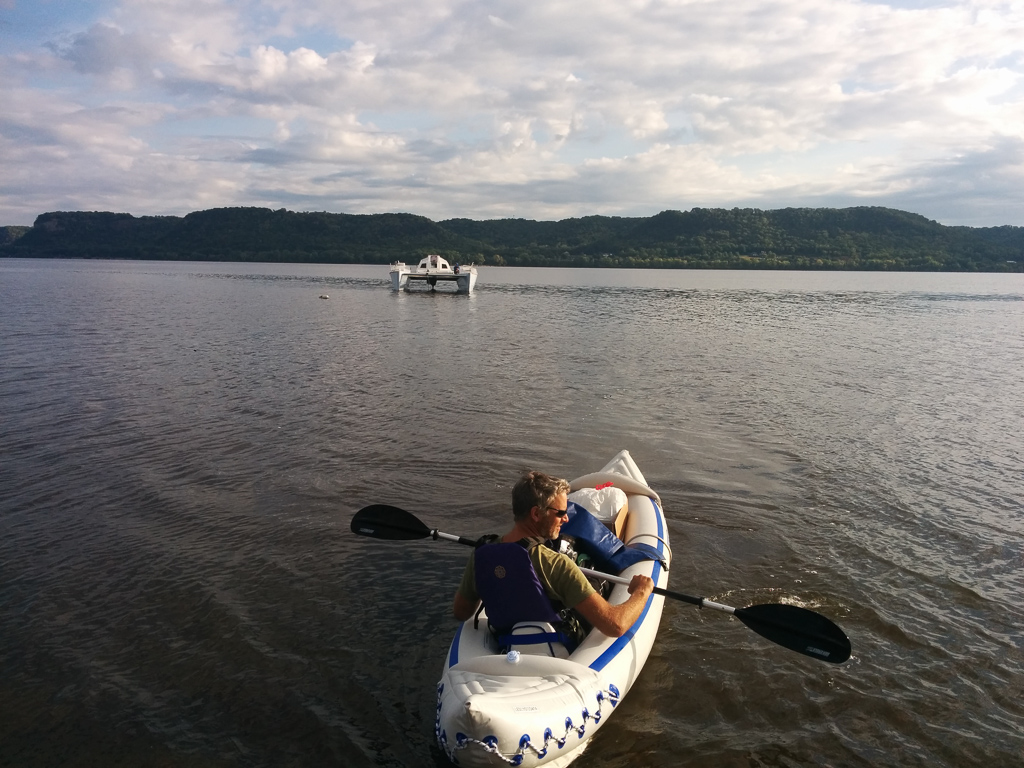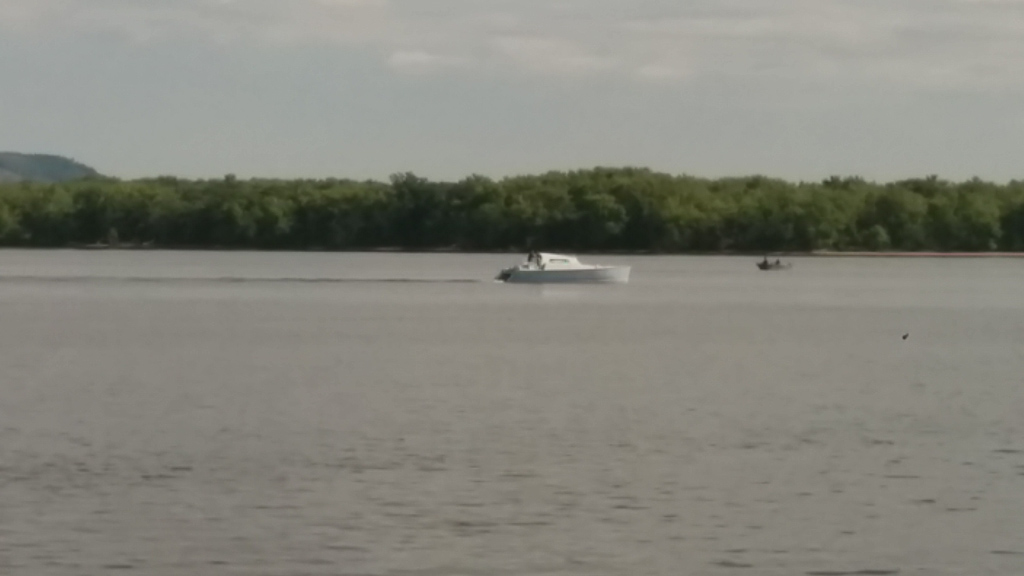 ---
a friend from college met us along the way. We had a nice visit and some local breakfast.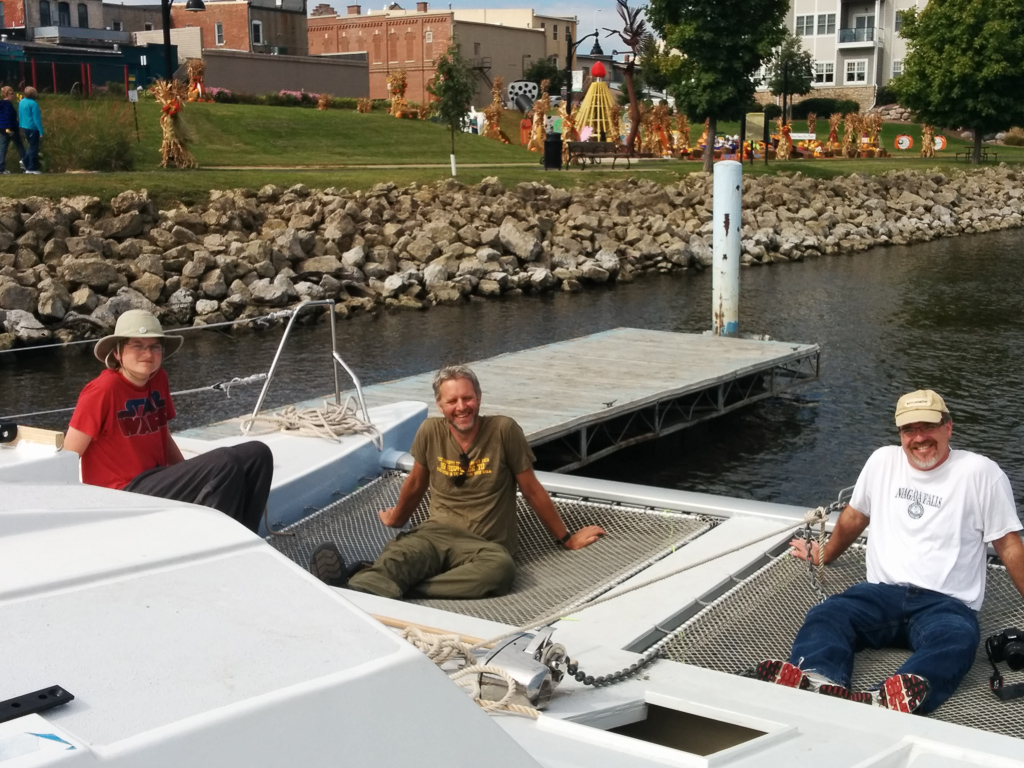 ---
stop off a the national eagle center.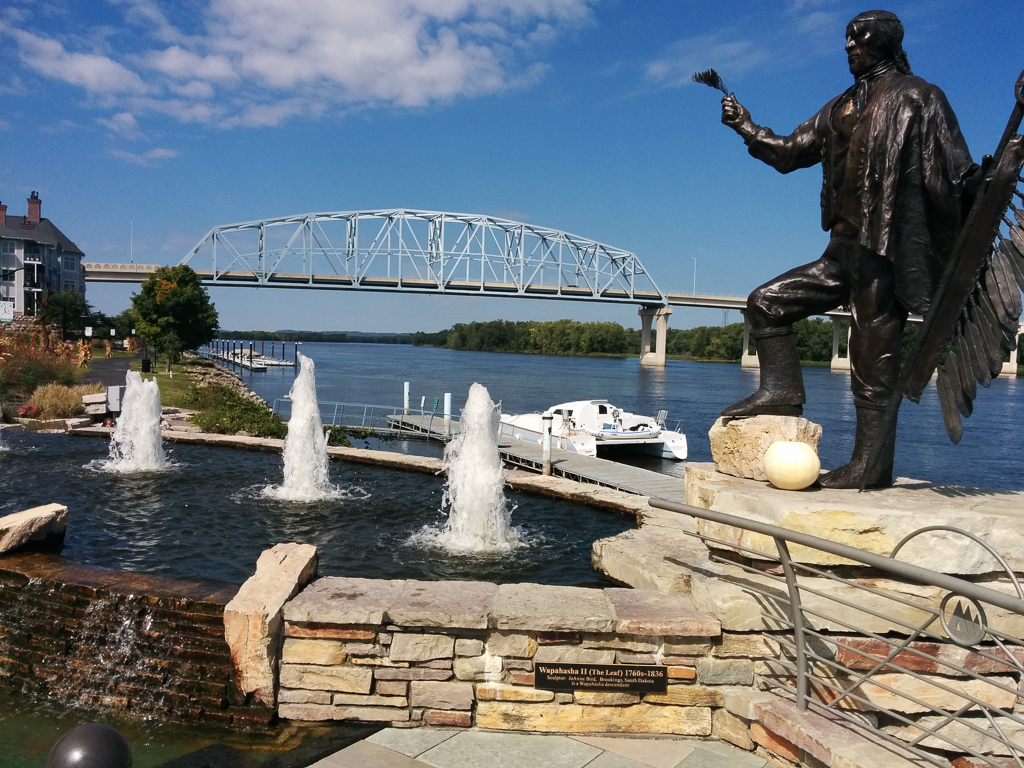 ---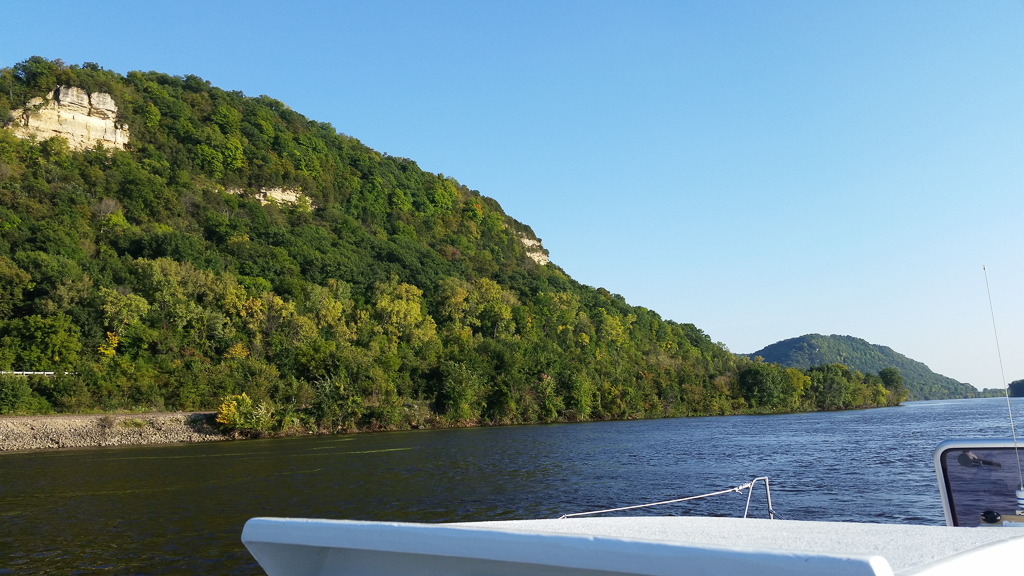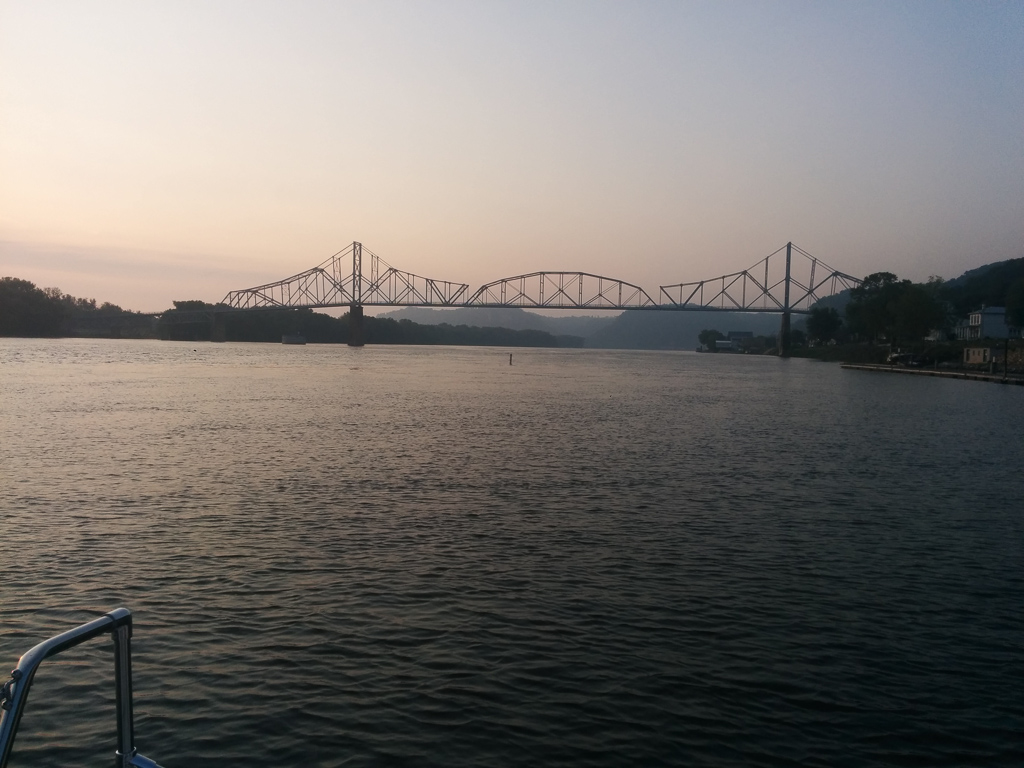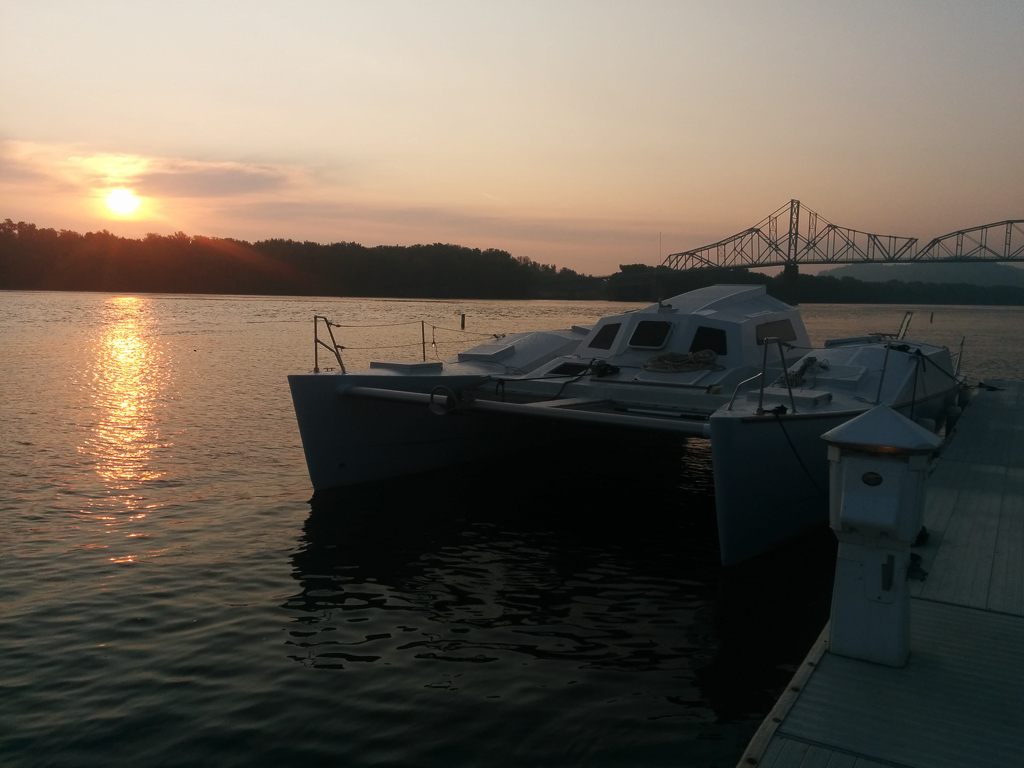 ---
Heather's last stop before she turned for home via the road.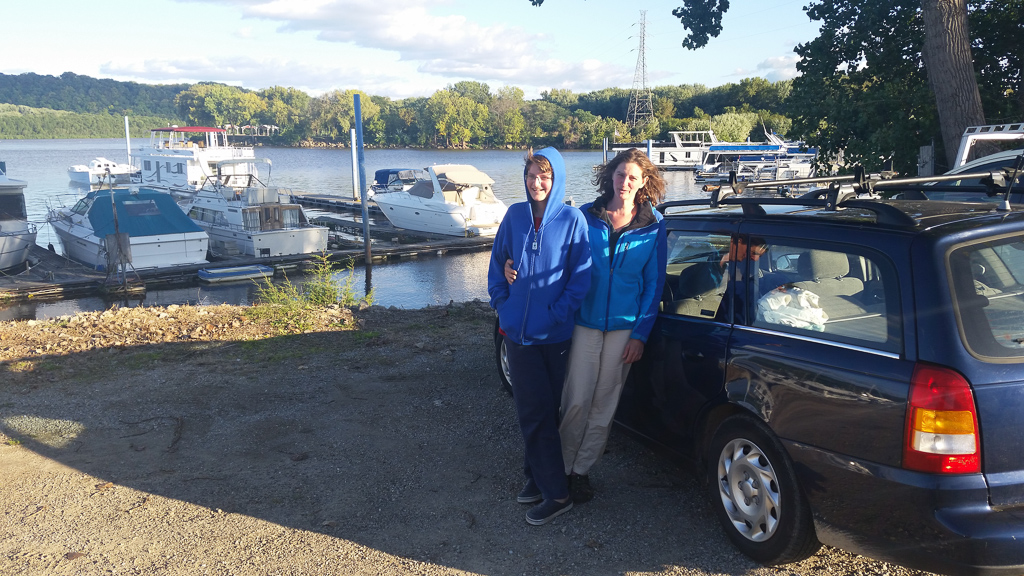 ---
Typical back water anchorage on the upper Mississippi. Seclusion at its best.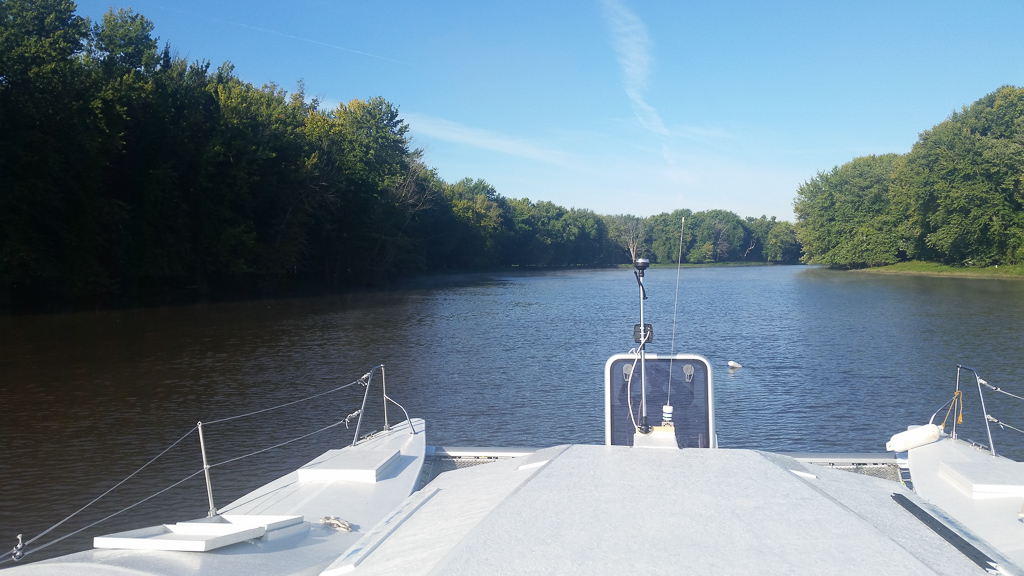 ---
We liked having a rest in the trampolines after a long day on the river.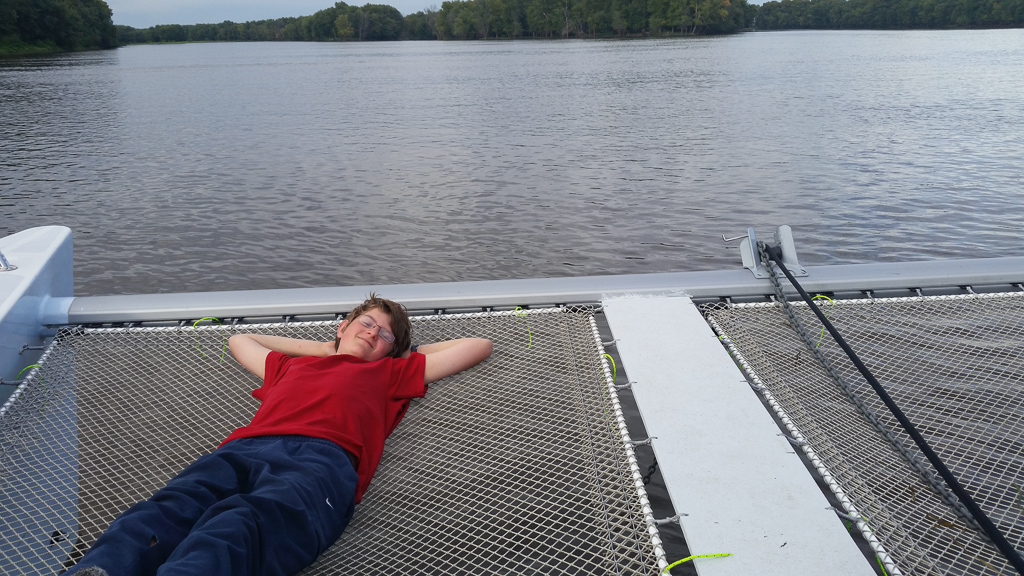 ---
We normally used a trip line attached to the anchor and a fender if you see it there in the background.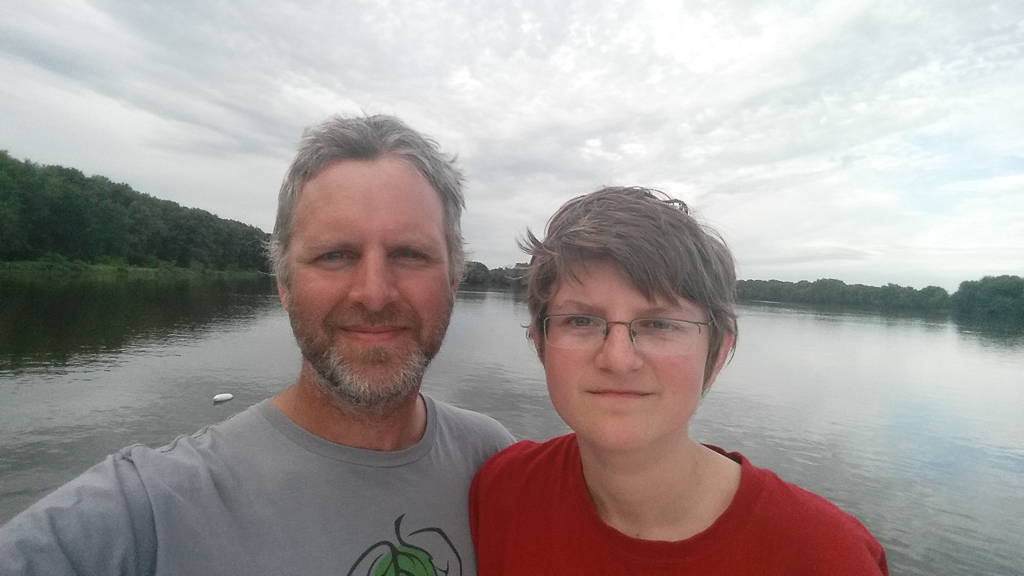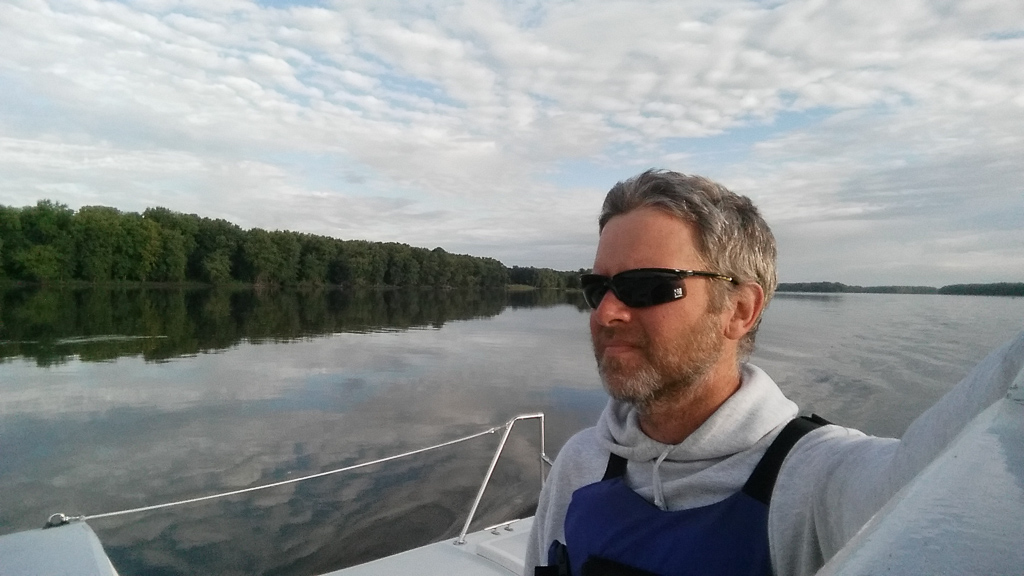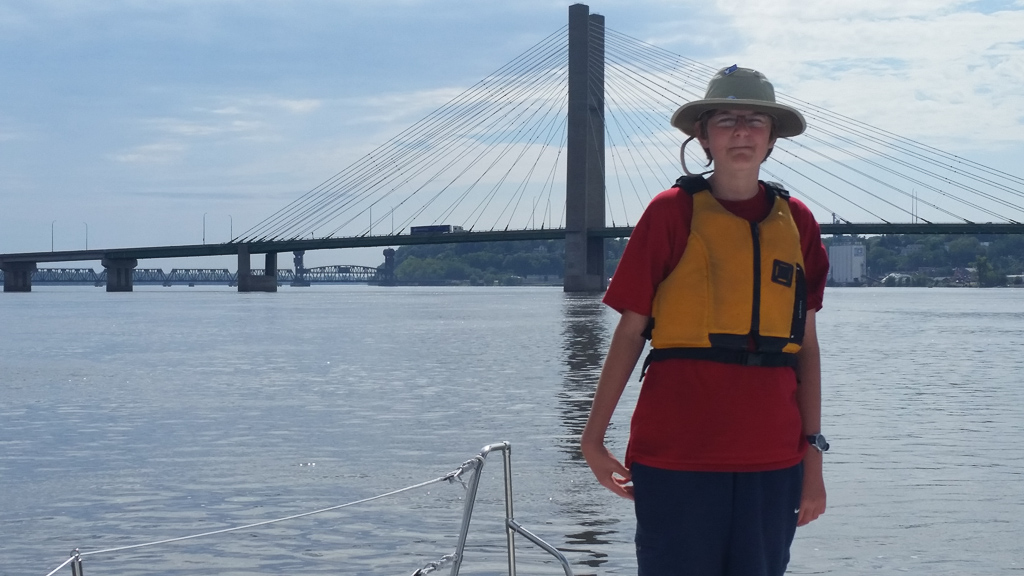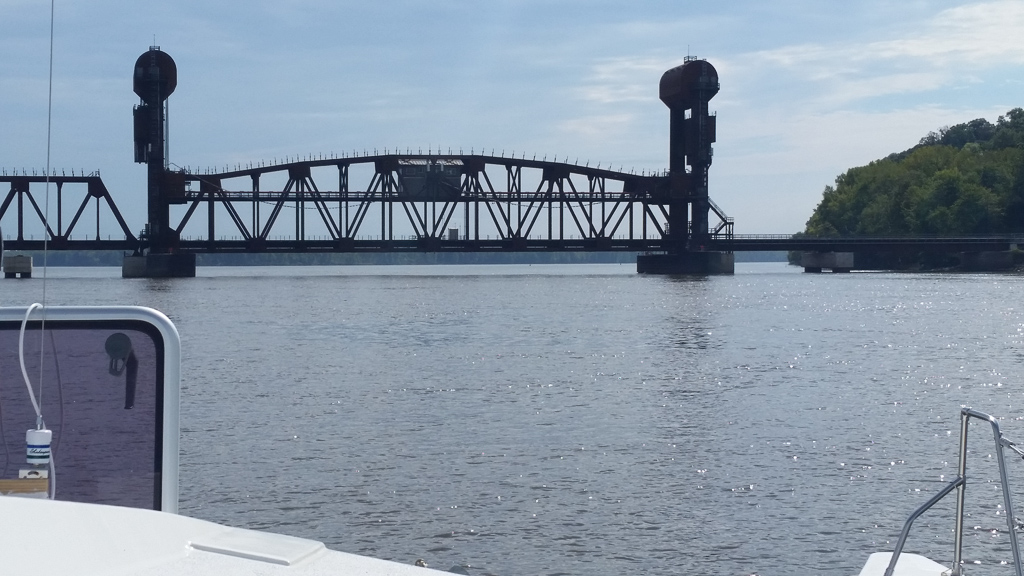 ---
We took a day trip down to the arch in St. Louis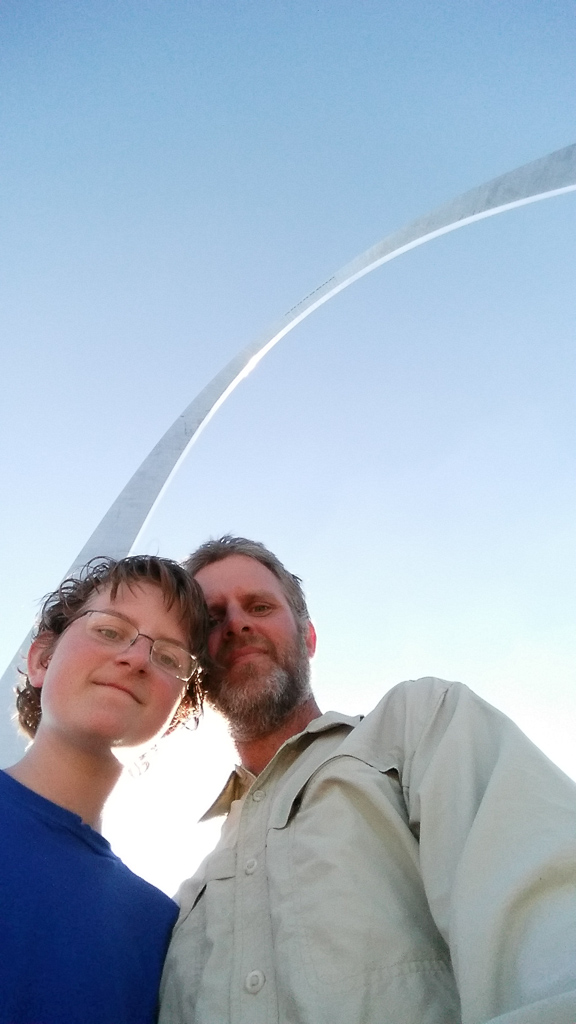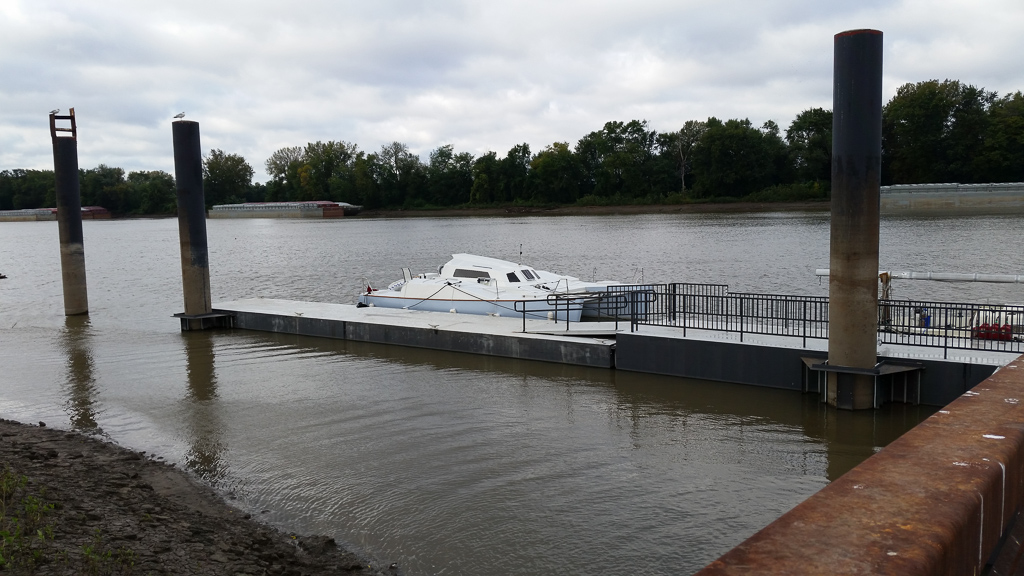 ---
We had a strong tail wind, so we had fun holding up a big towel to see if it made us go faster. I'm not sure it mattered, but Meadowhawk seemed excited by the prospect and was flying down wind.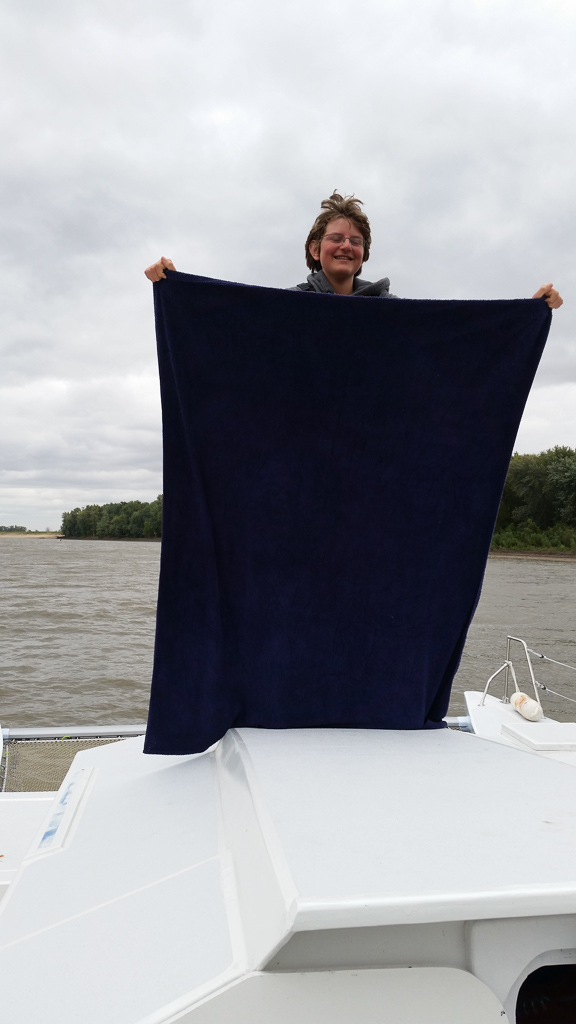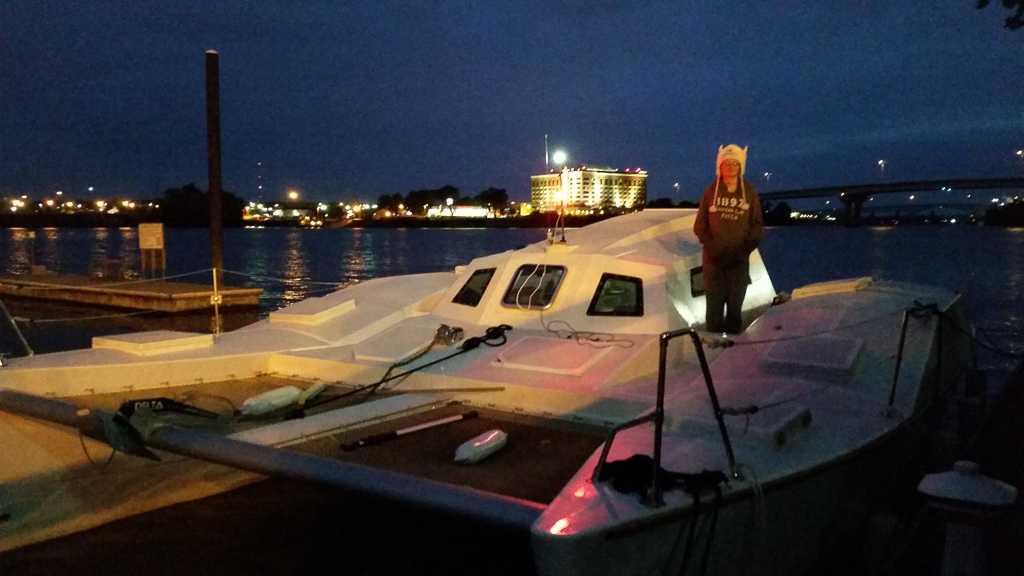 ---
We were expecting power at this municipal dock, but our power pole was out. We were bummed because it was cold and we hoped to run our electric heater. So the next morning, I brought out the bike and rode around to find a small propane heater. We took a day off and hid under the blankets eating pop-corn and watching movies while the new heater was keeping us warm.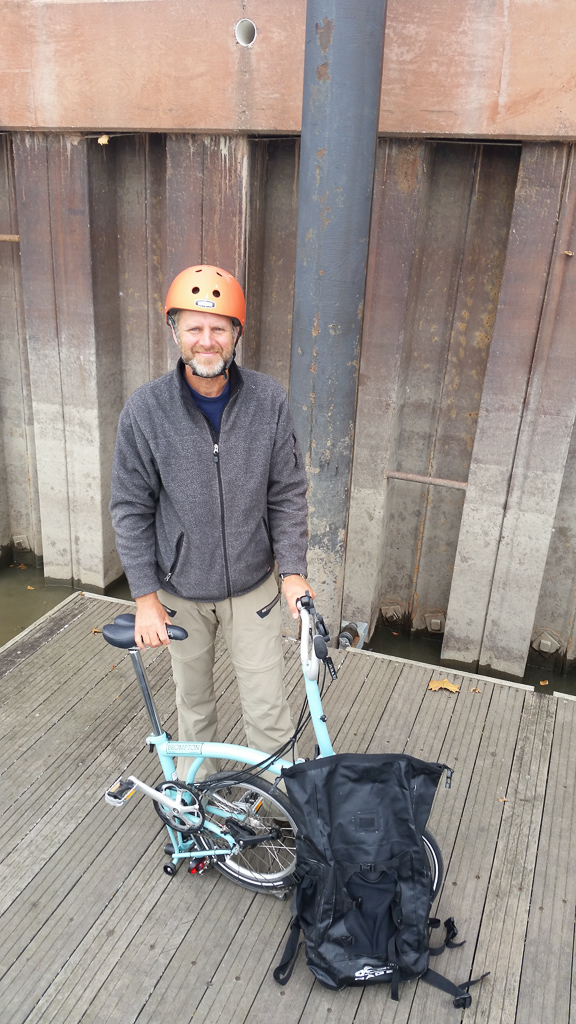 ---
The Illinois River wasn't all industrial.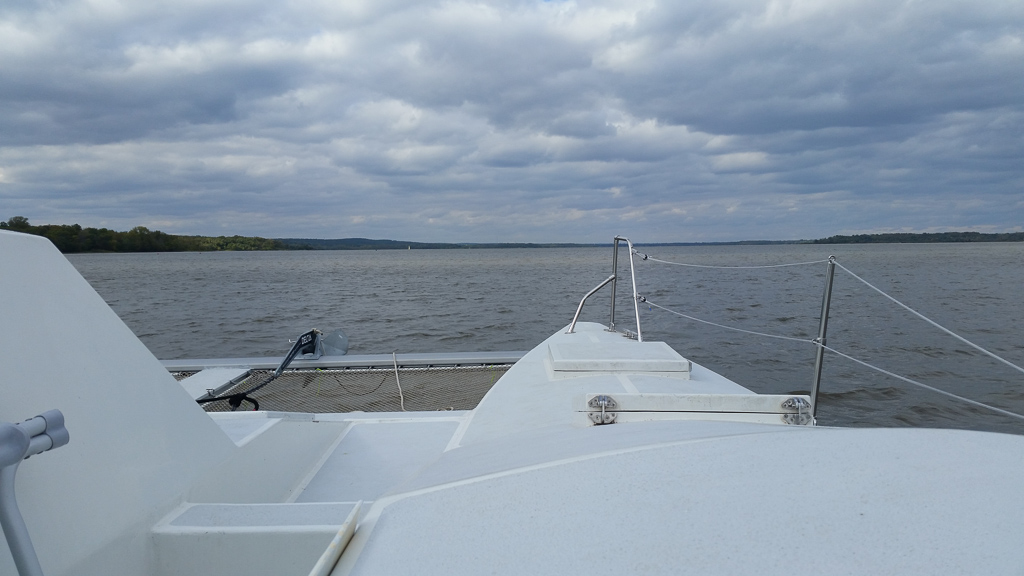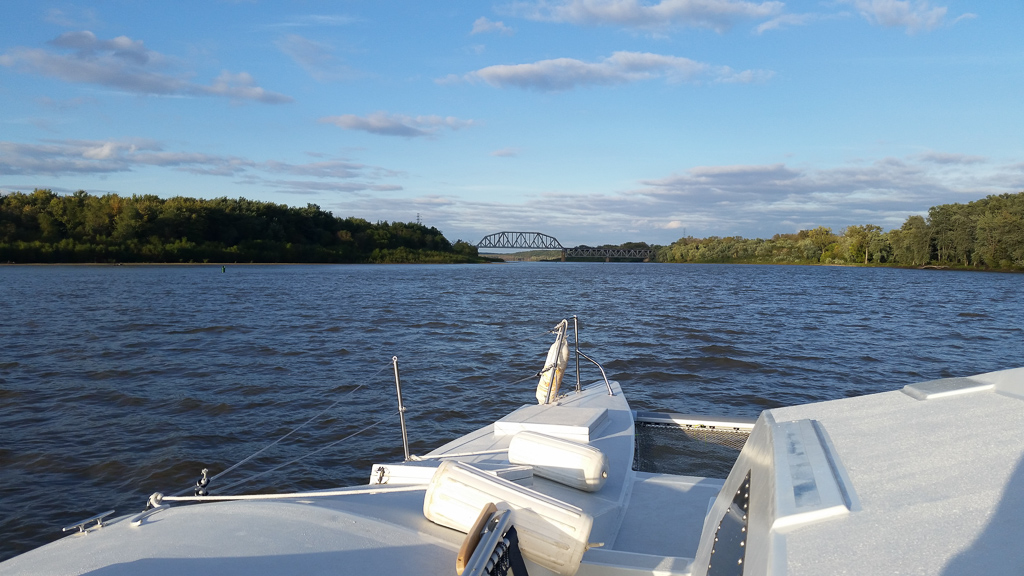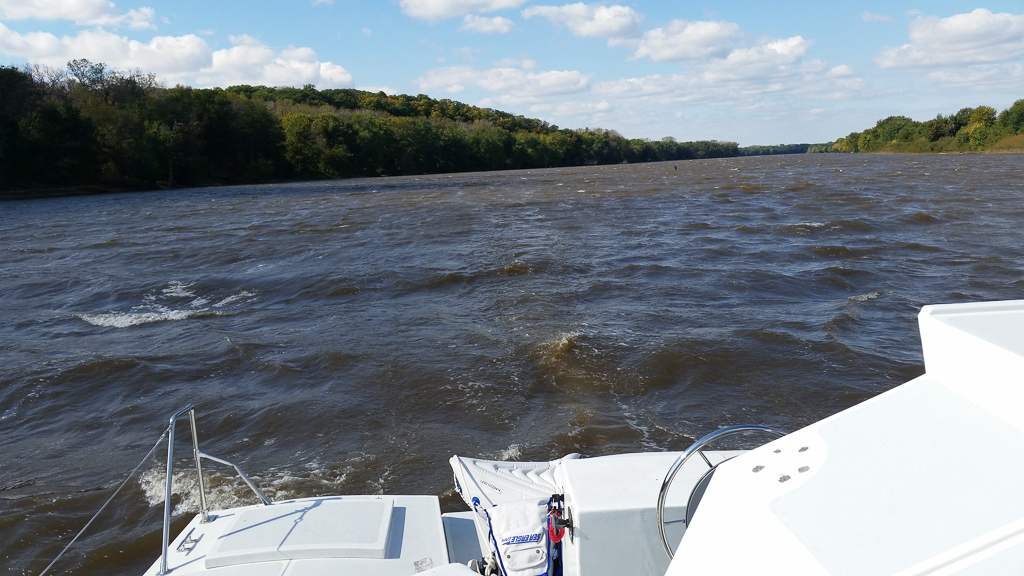 ---
The longer the trip the longer the beard and the messier the hair.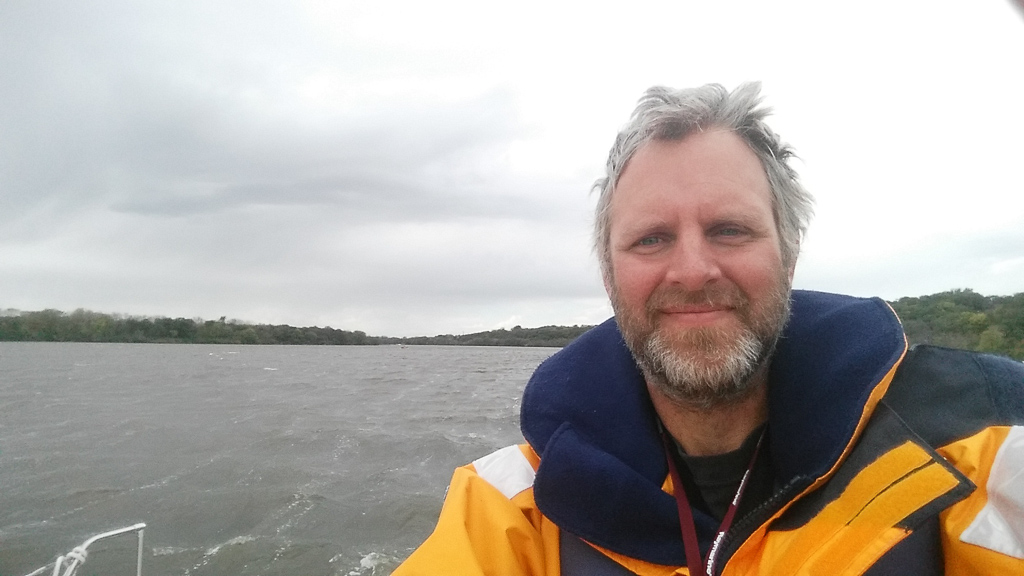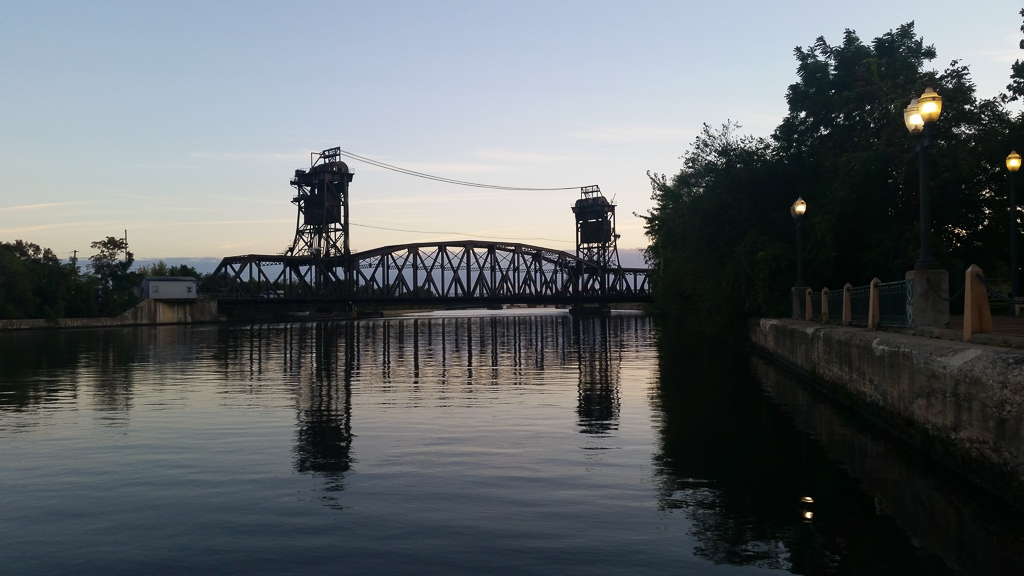 ---
The catamaran ahead of us with the mast down on deck was from Australia.