After the north channel, our schedule was dictated by getting to the apostle Islands, near home, in time for Ethan's annual birthday camp weekend. So it was go-go-go when the weather was good for going. We had a couple days of strong East winds and covered some serious ground. We even sailed UP most of the St. Mary's river. Yes, we sailed up stream. It was so windy, we were still often doing 8kts with a current against us. It was amazing.
After the river, we stopped in Sault Ste Marie and happened to be there for the start of the Trans-Superior yacht race. The George Kemp marina was completely packed and it was fun to see the fancy race boats and catch up with sailor friends. I'm not a racer, but I enjoyed the atmosphere.
---
We sailed all day with the spinnaker up and the auto pilot steering. I like to go fast, but there's nothing like making a steady 6kts all day long. The boat has a very comfortable and stable motion. There's nothing like it.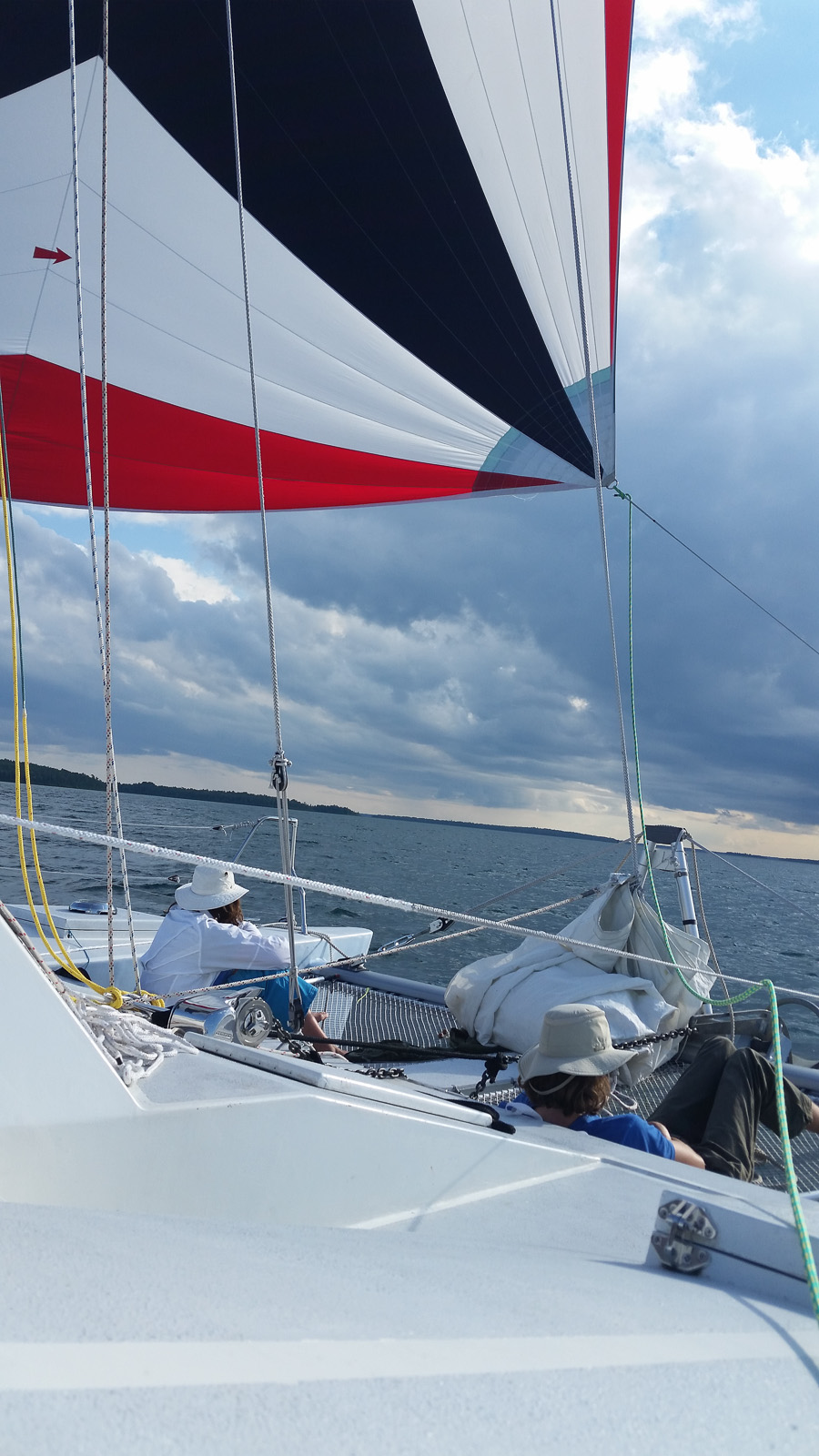 ---
yup, more river and more CSL (and other) ships.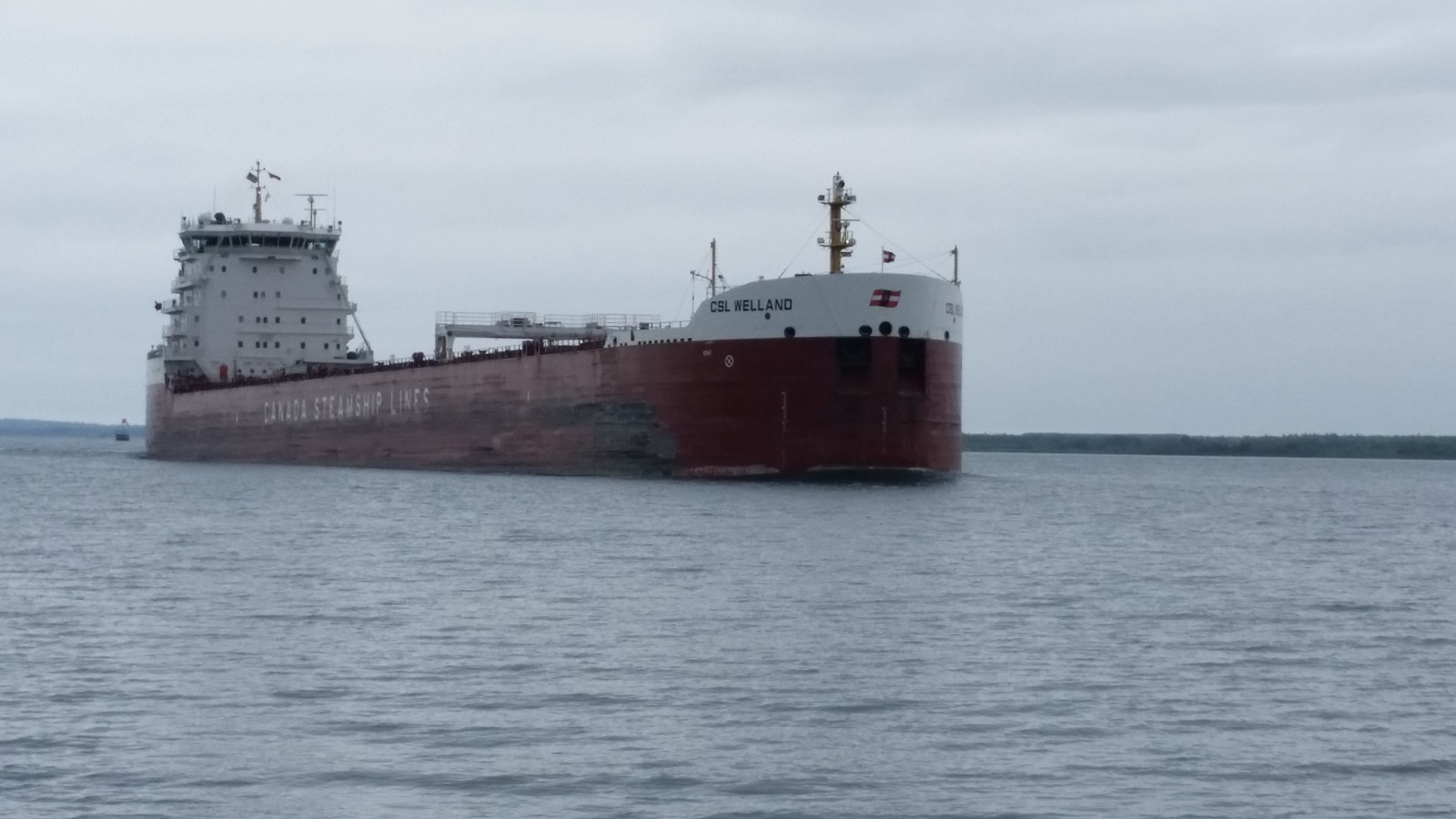 ---
This is way closer than I'd prefer, but it was shallow and rocky outside the channel, so this is far over as I could go. They weren't going that much faster than us, so it was a slow overtaking.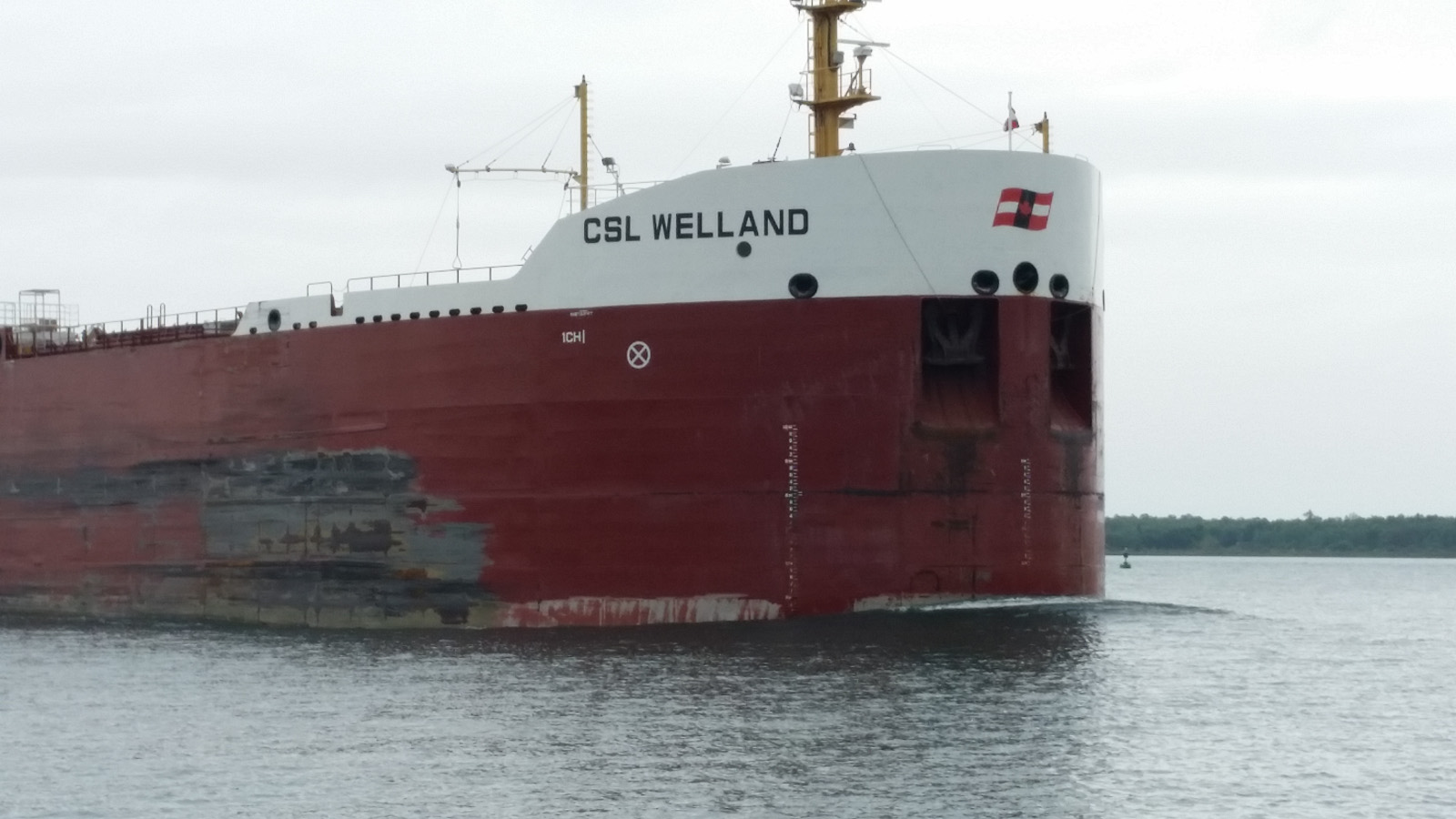 ---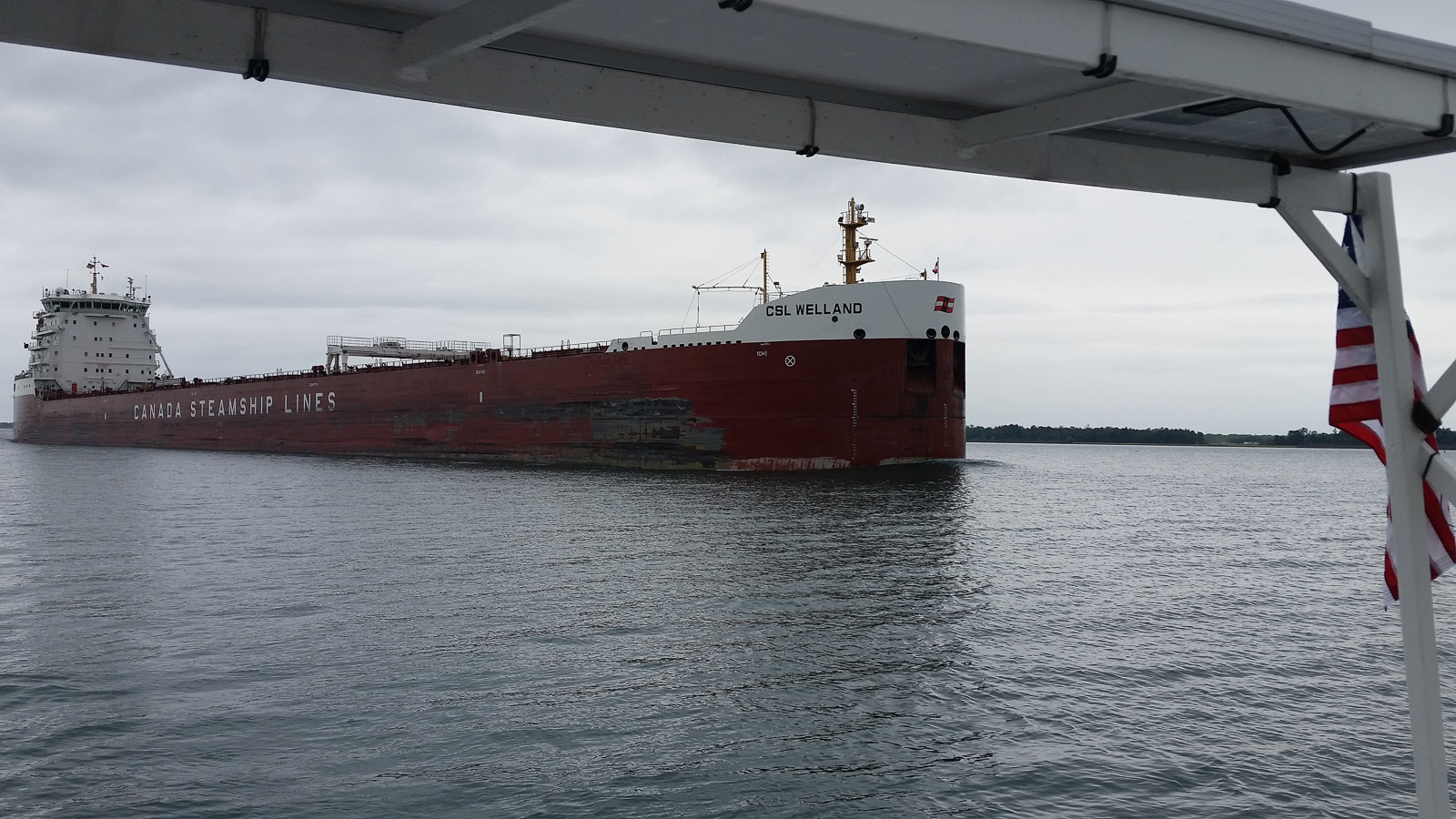 ---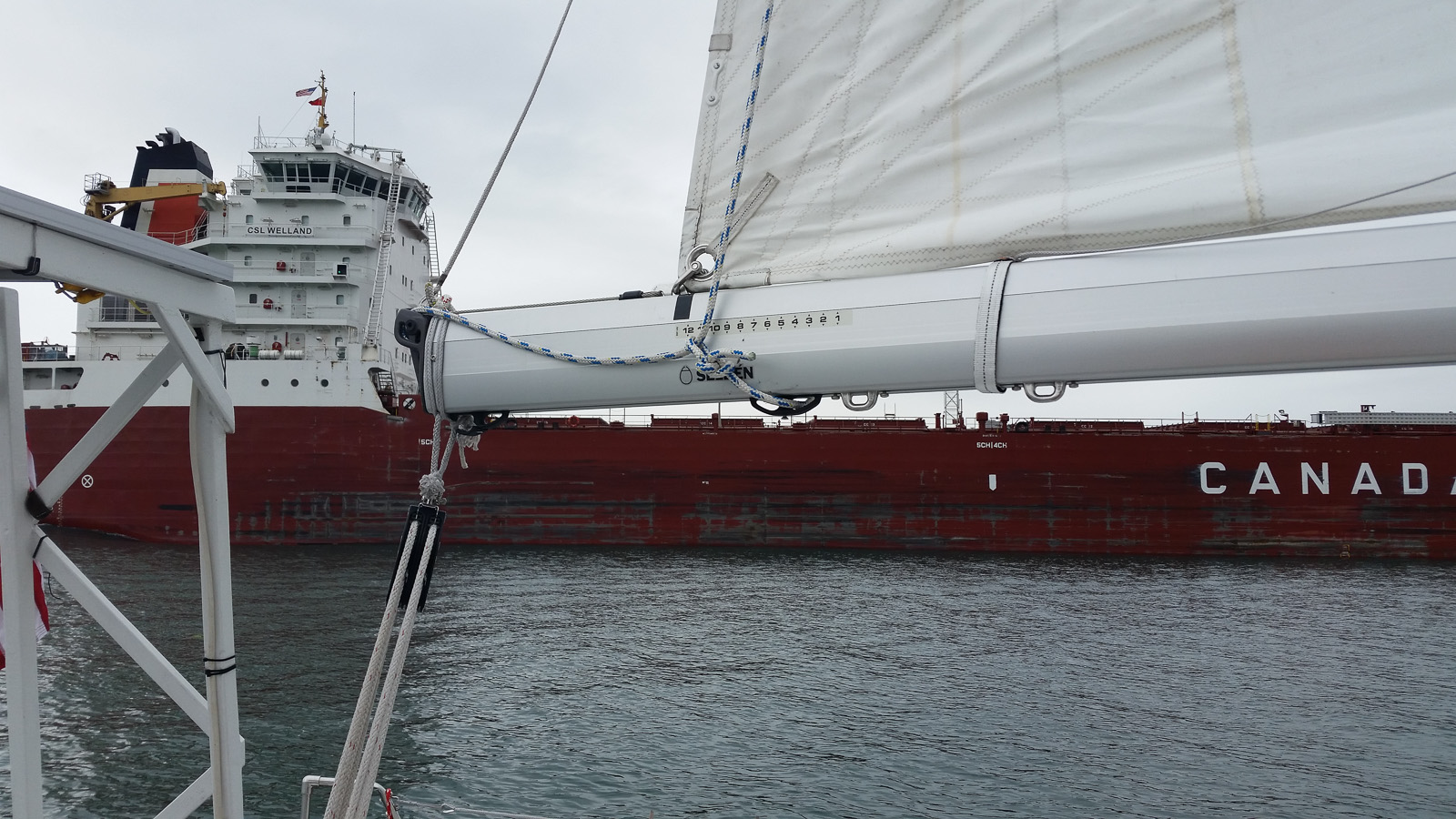 ---
This was a first for me. We were boarded for a safety inspection by the USCG. It seems to happen to everyone at some point. Our turn was up.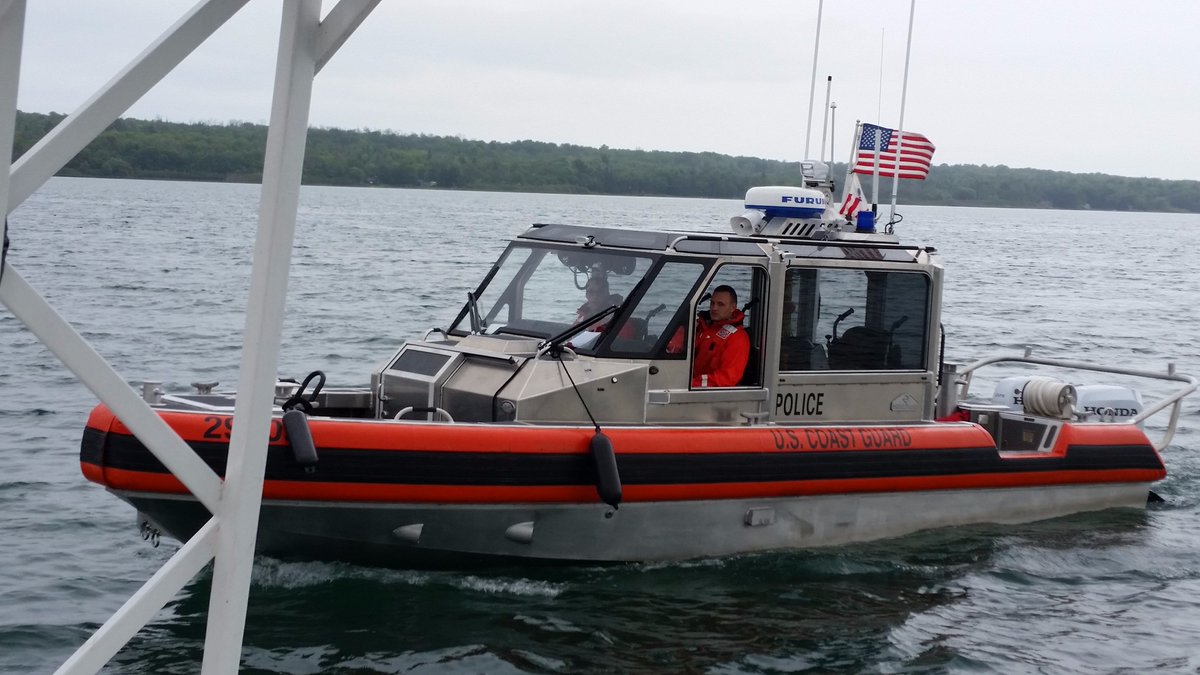 ---
We passed the inspection!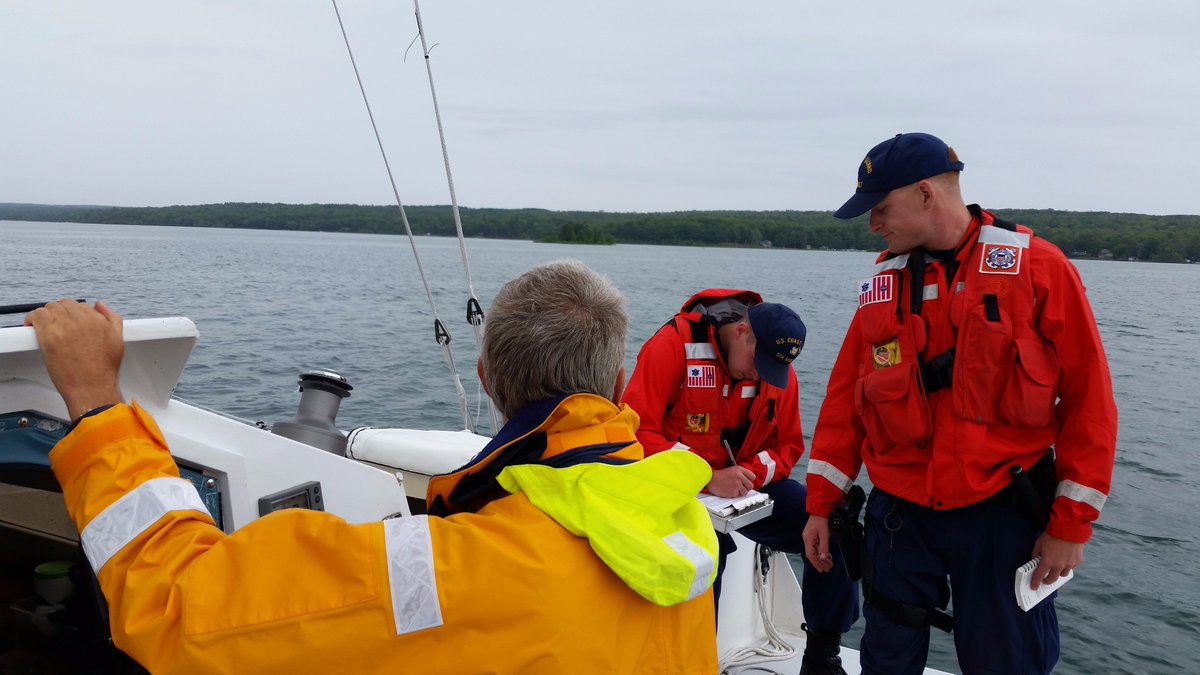 ---
Westward out of the Soo Locks.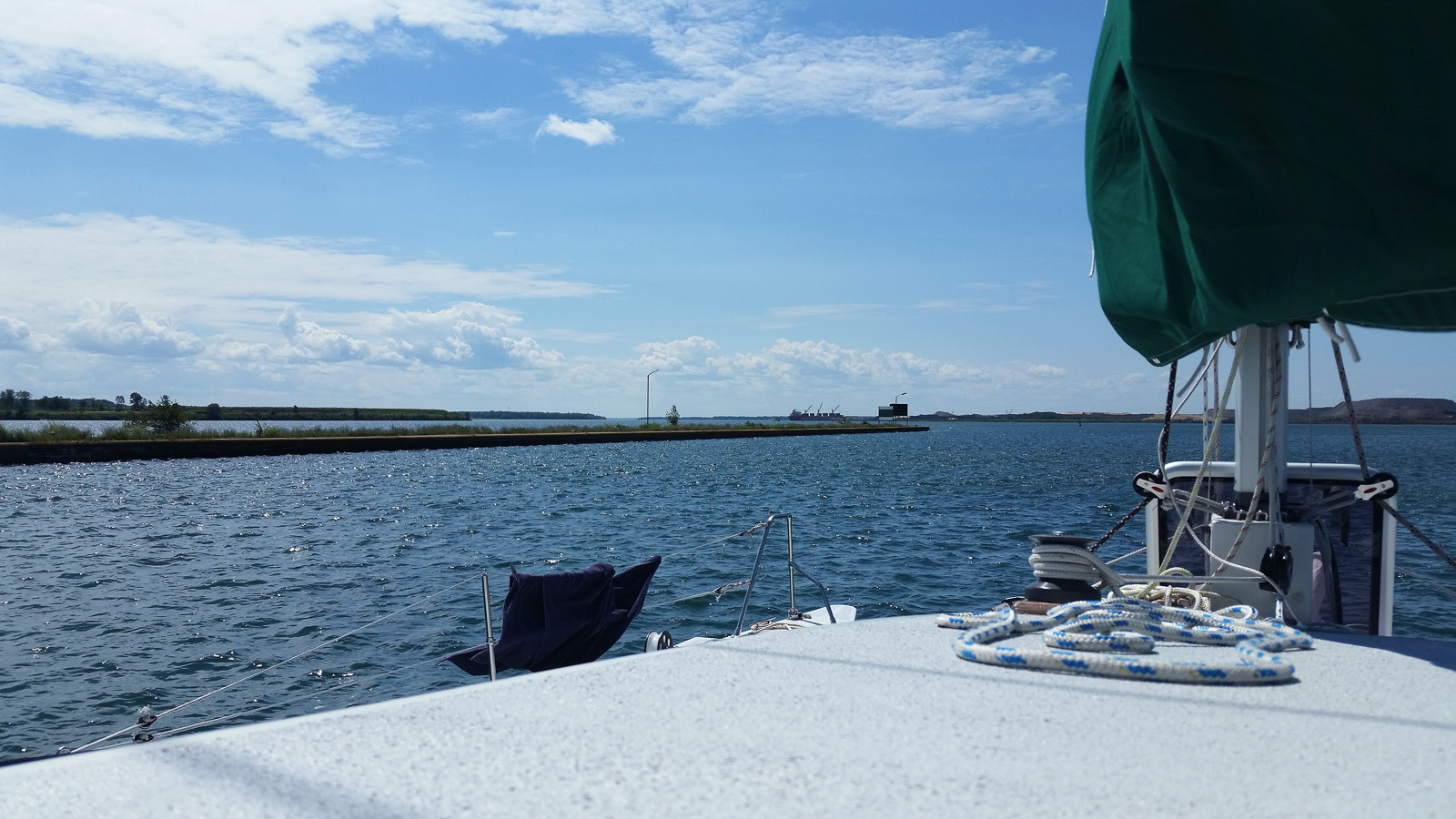 ---
After weeks of beautiful wilderness, it was a jolt to be back in the industrial area of the Soo.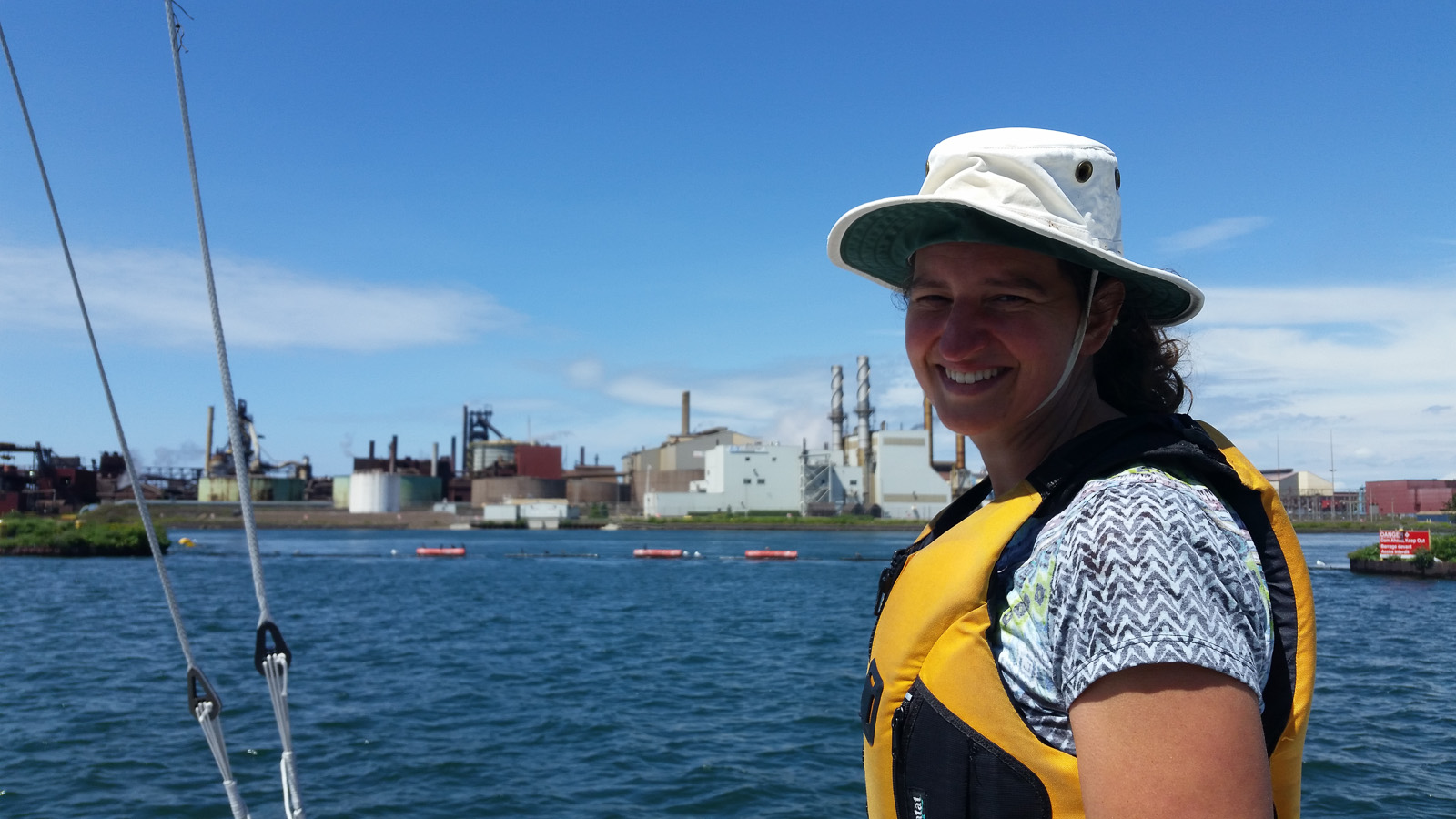 ---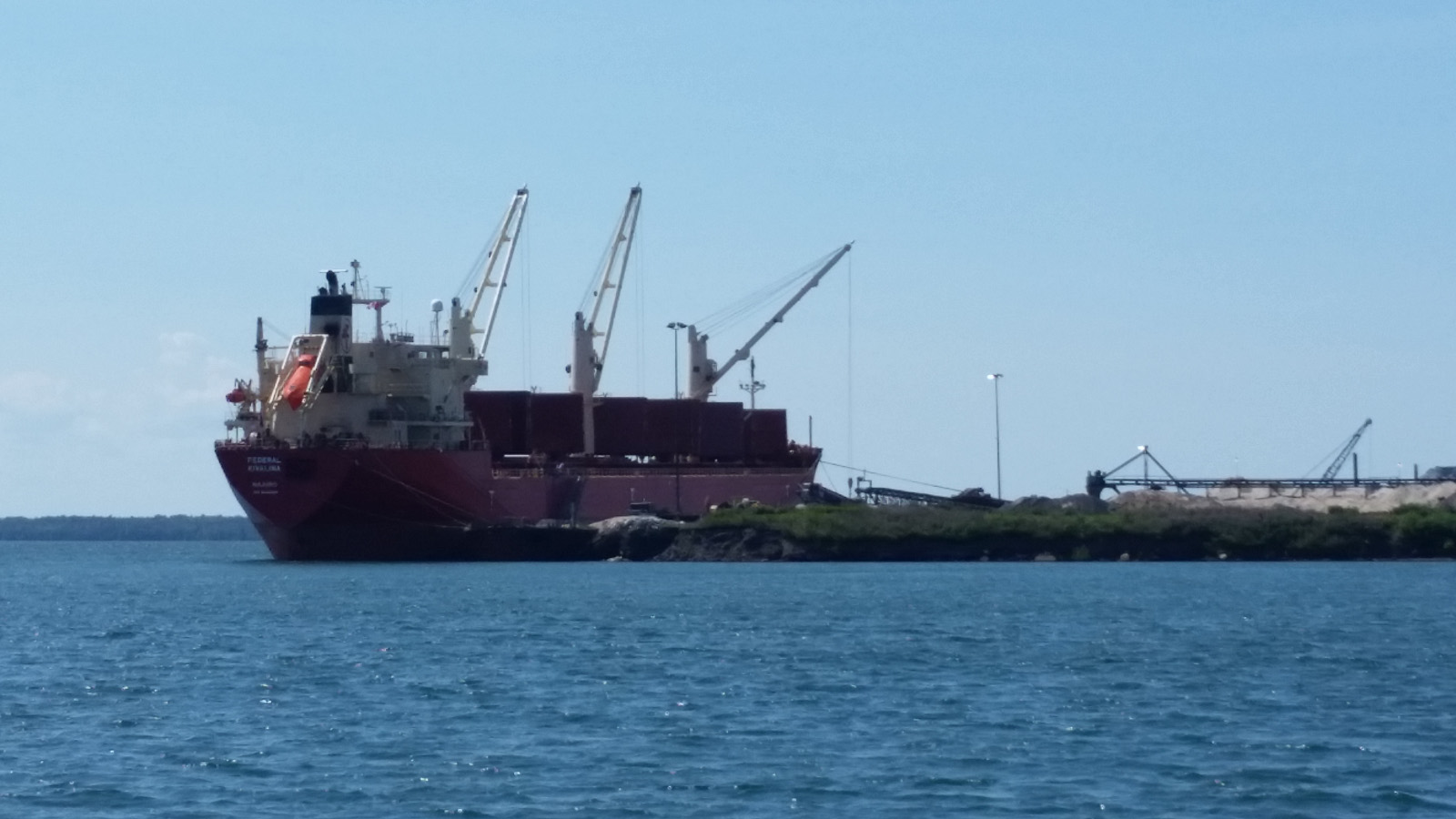 ---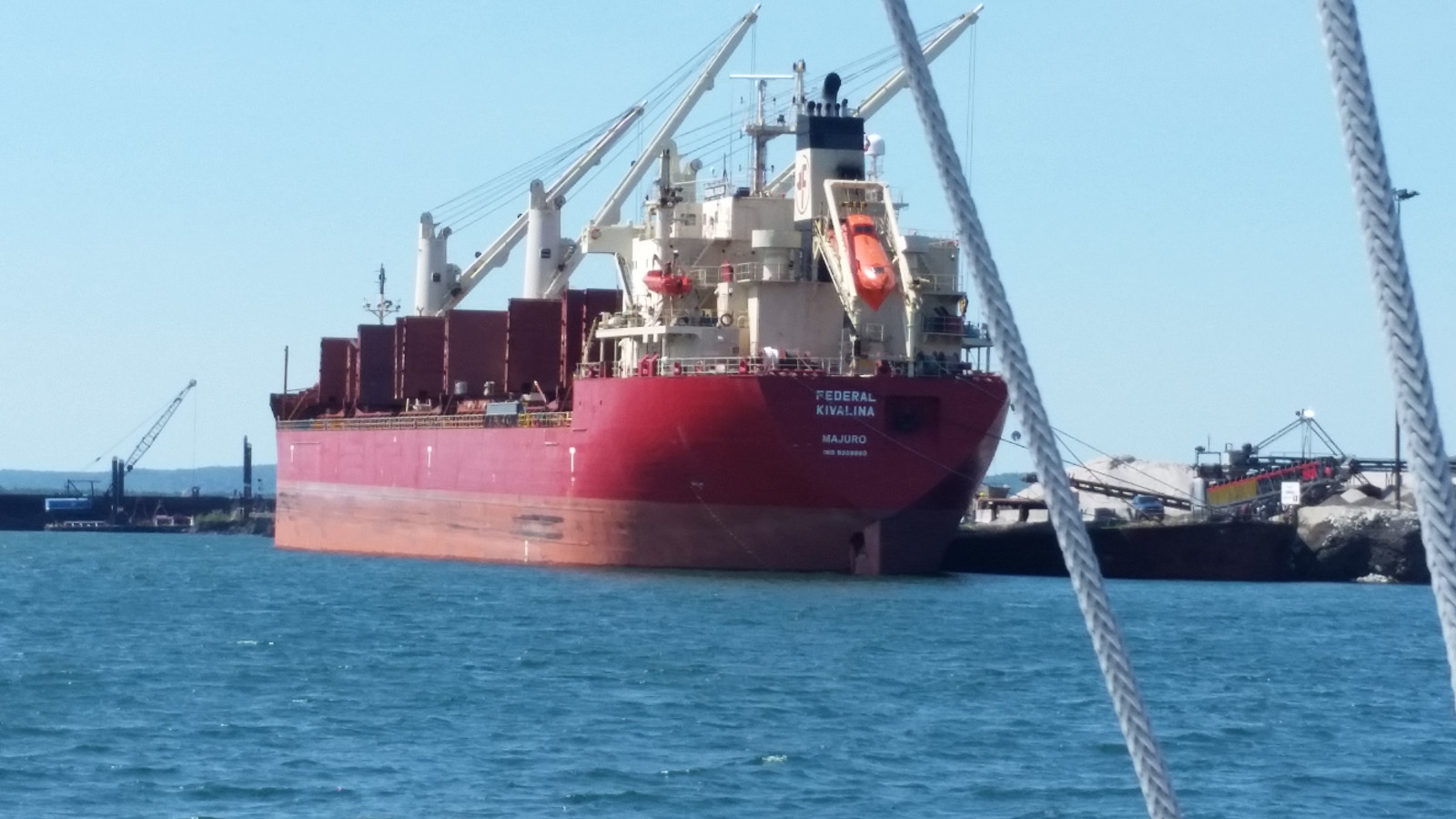 ---
I believe this was the American Integrity overtaking us. It's one of a handful of ships on the lakes that are 1000 feet long. It's too big to get out of the St. Lawrence Seaway locks, so she's a great-lakes-for-life ship.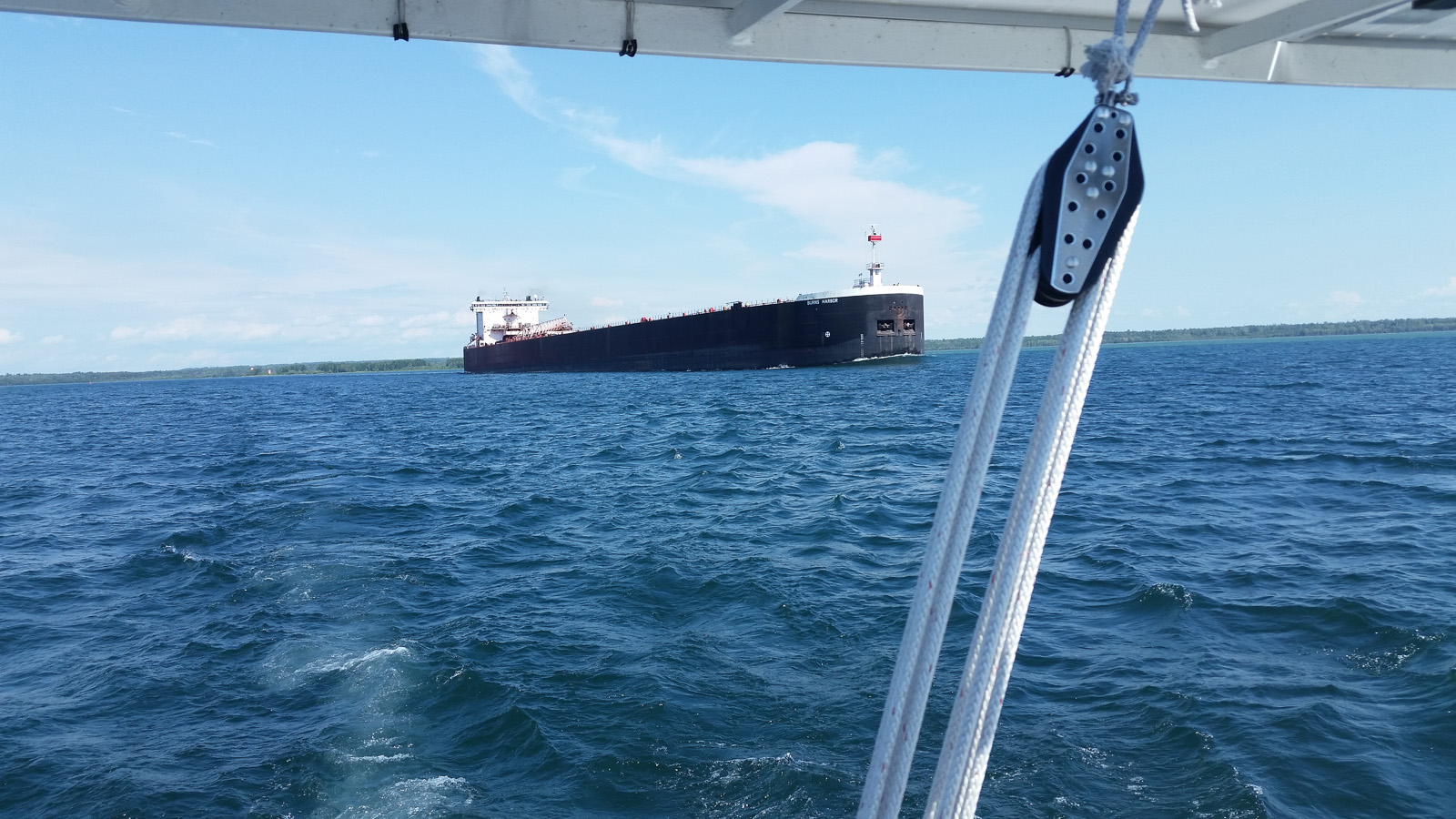 ---
And we're back on Lake Superior so of course there must be fog.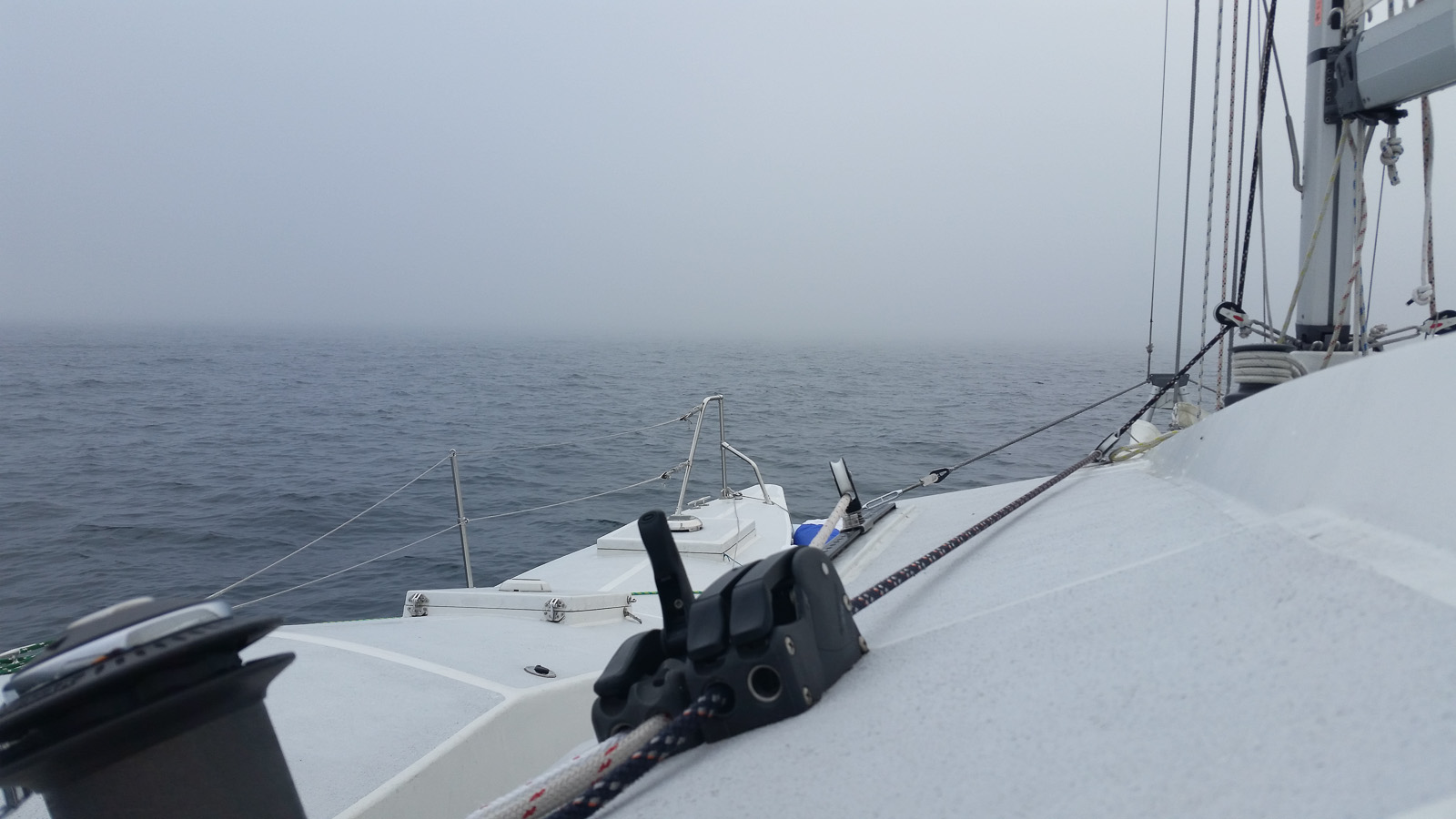 ---
While it's foggy and buggy, there are still some great places to visit on the greatest and coldest of the lakes. Pictured Rocks National Lakeshore is one of them.
---
It was stormy during our visit, so we didnt' get to go as close to the cliffs as I had hoped.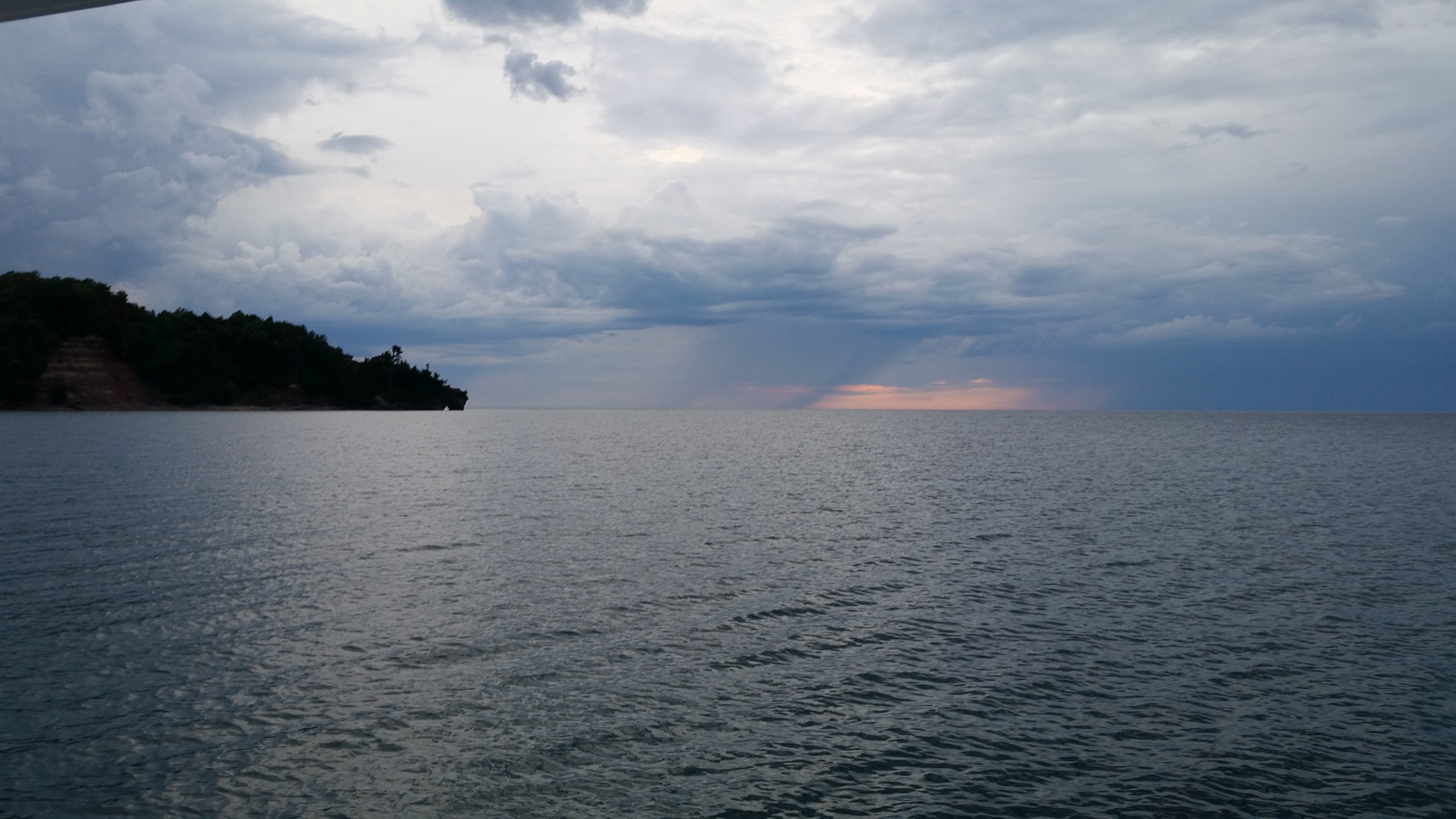 ---
Pictured Rocks.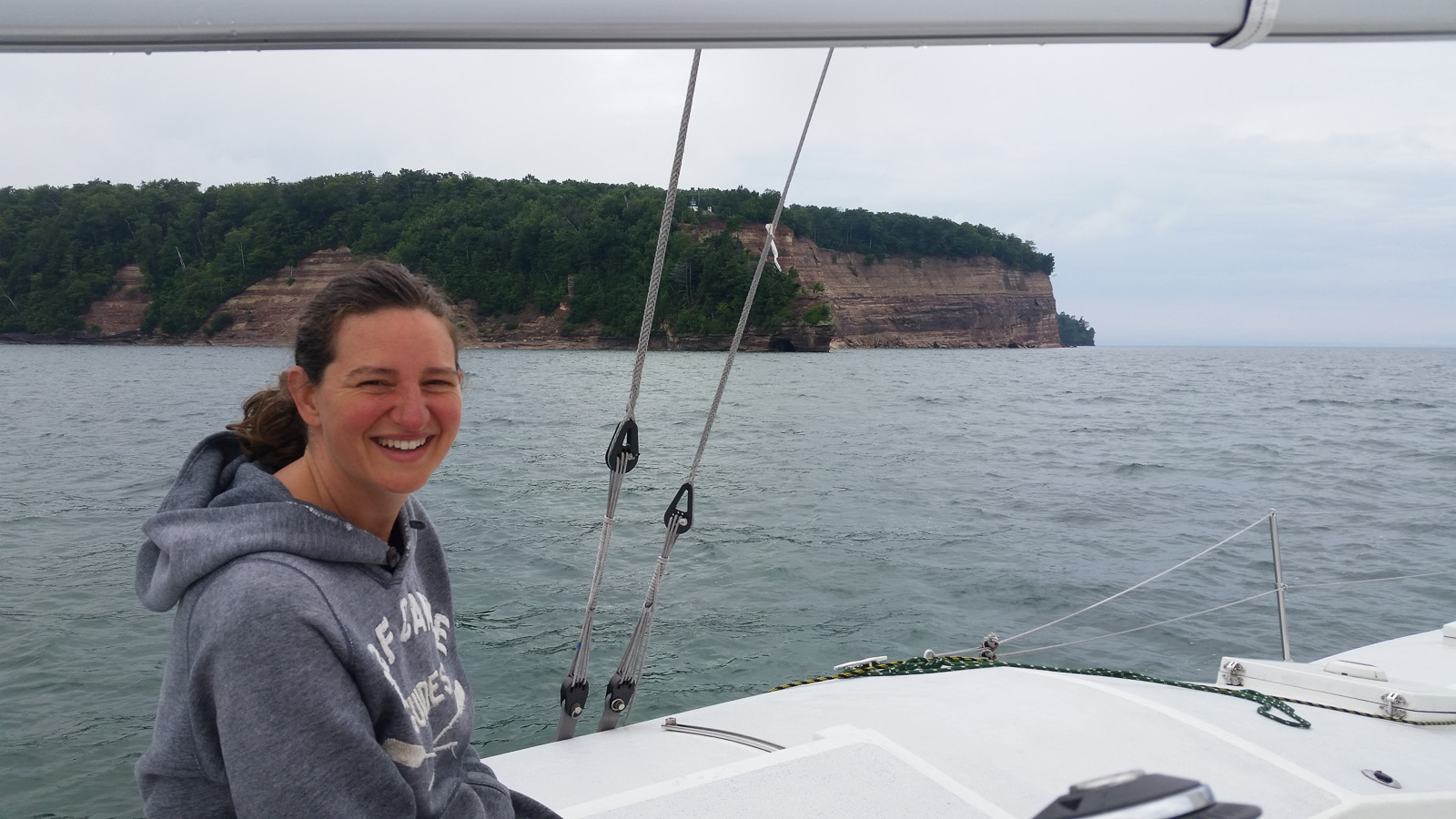 ---
Lots of stuff to take pictures of.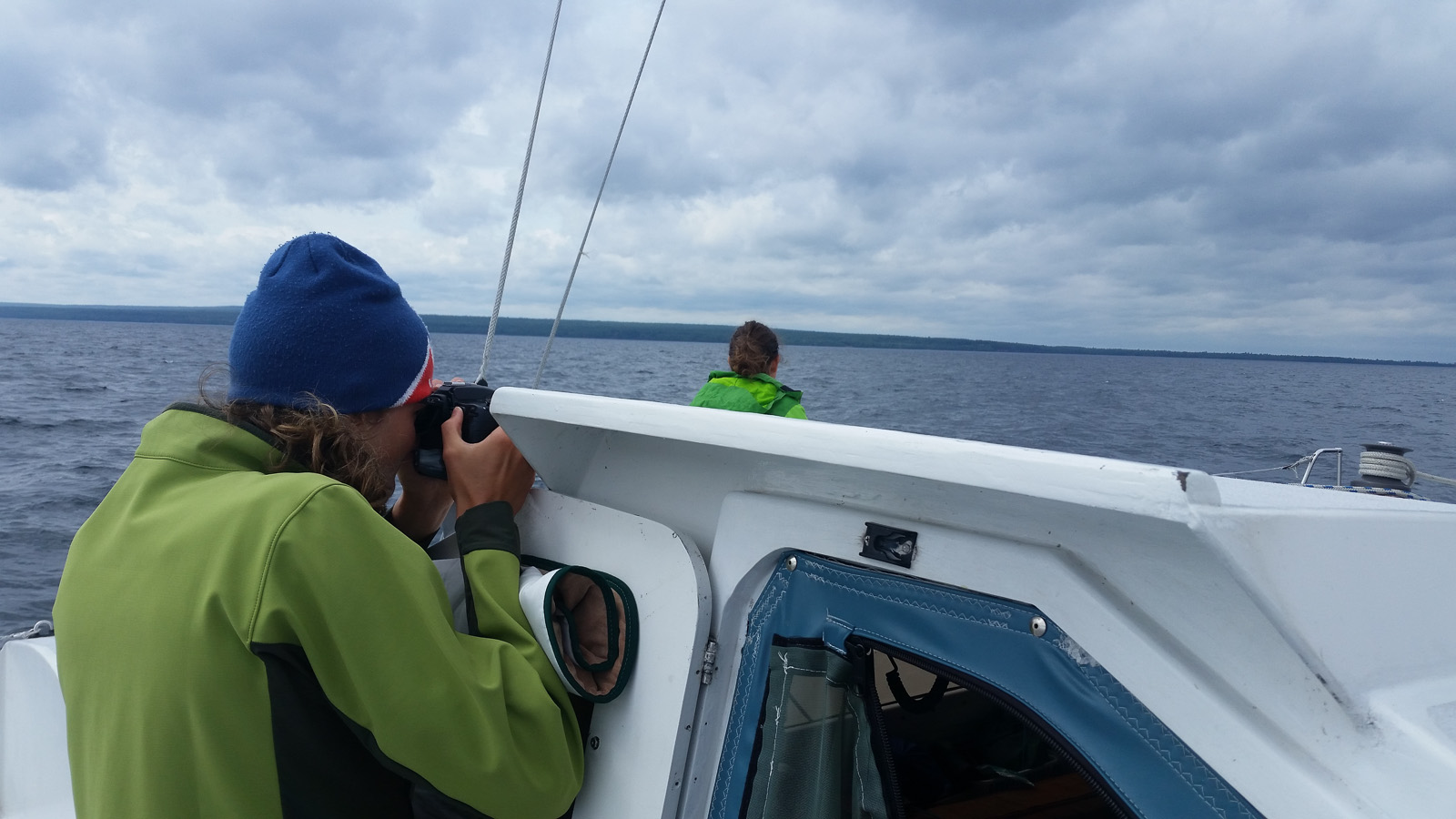 ---
Another cloudy sailing picture. How many of these did I take!!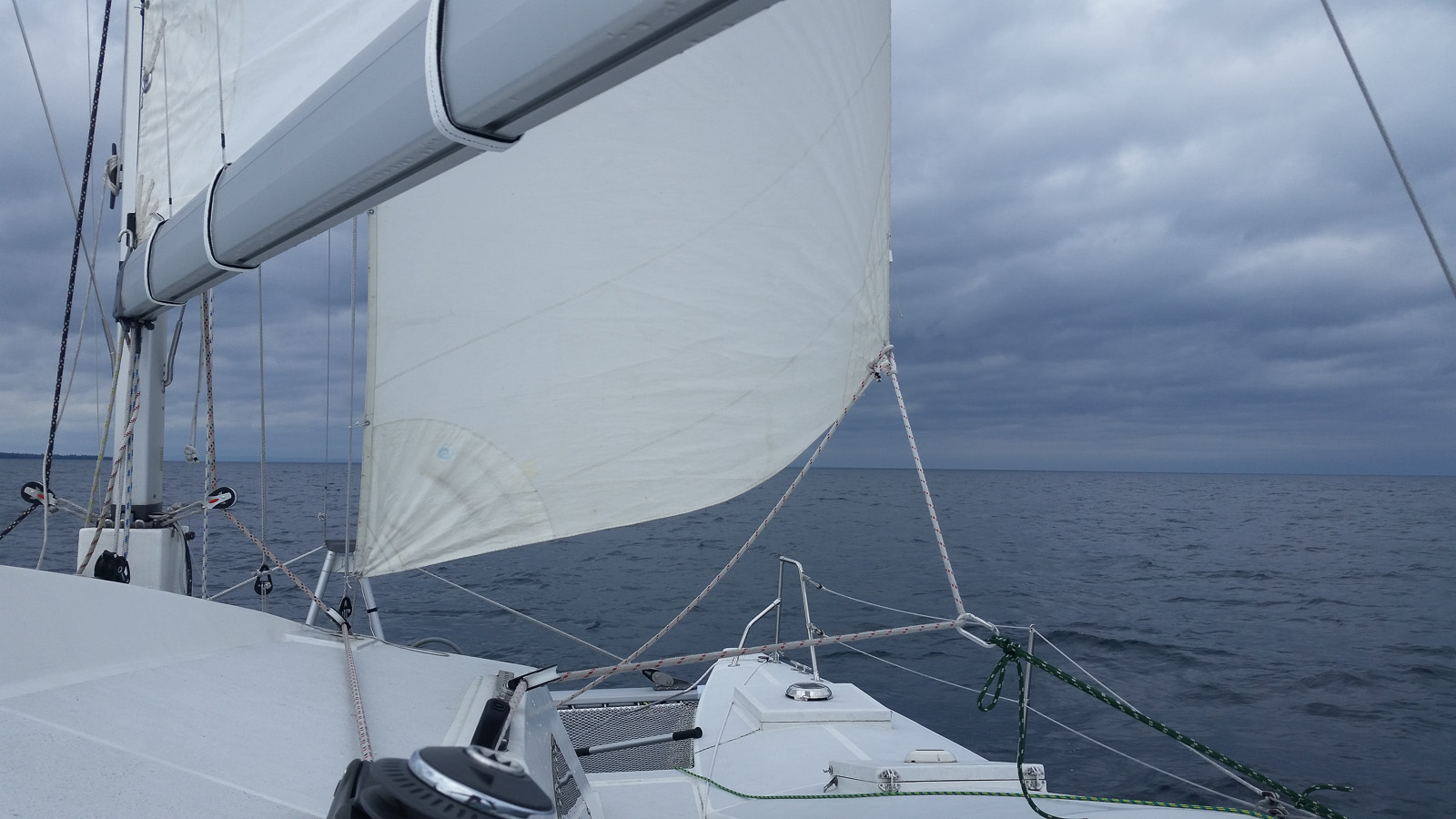 ---
After pictured rocks, we stoped in another favorite spot of Marquette. You can just make out Meadowhawk anchored to the left of the bell tower thingy. It's a great spot to visit by boat because there is easy acces to the town with some good restaurants and a fabulous co-op.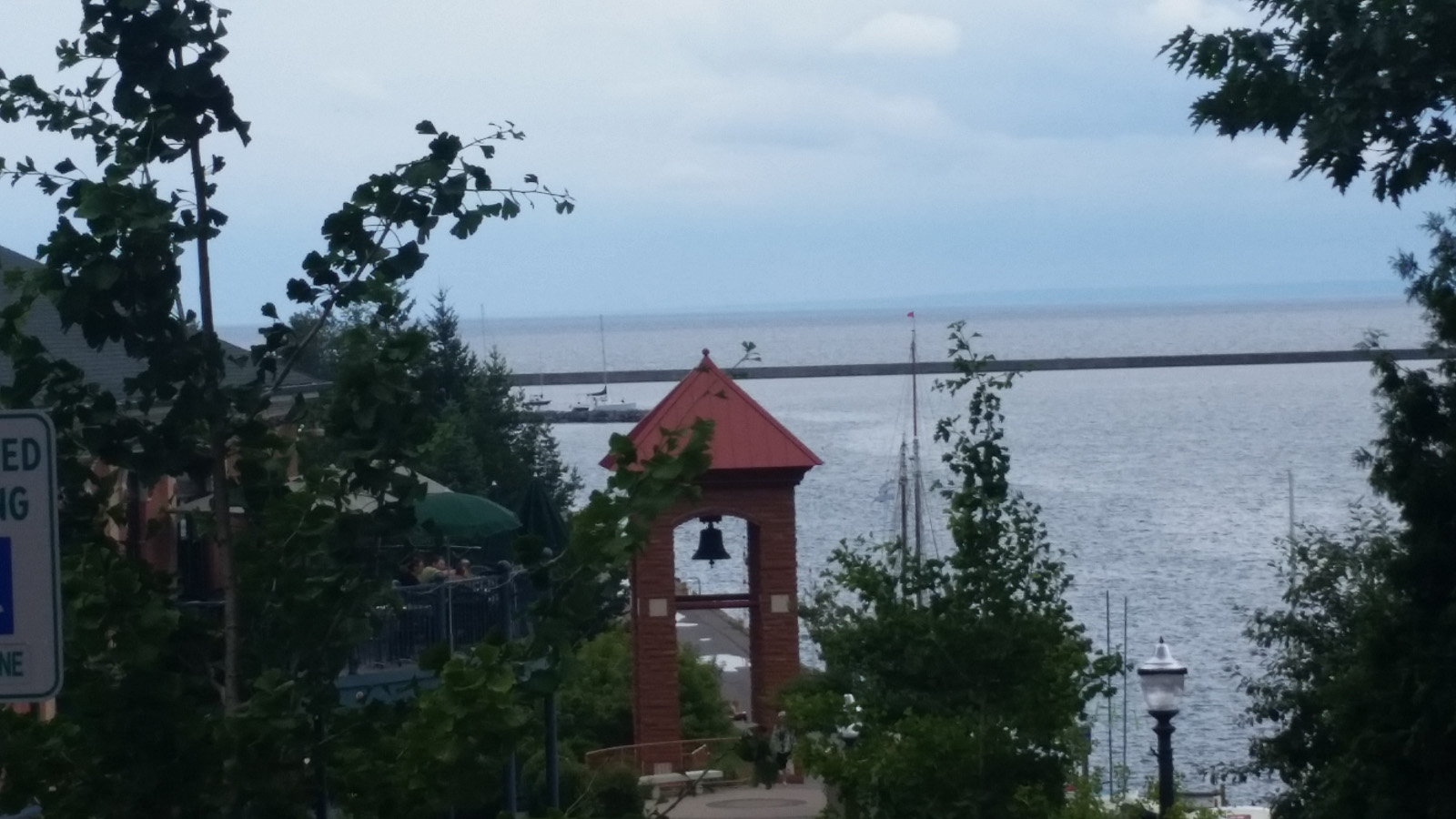 ---
The shoreline between Marquette and the lower entrance to the Portage Canal is incredible. We seem to often pass it at night though. I need to see more of this area.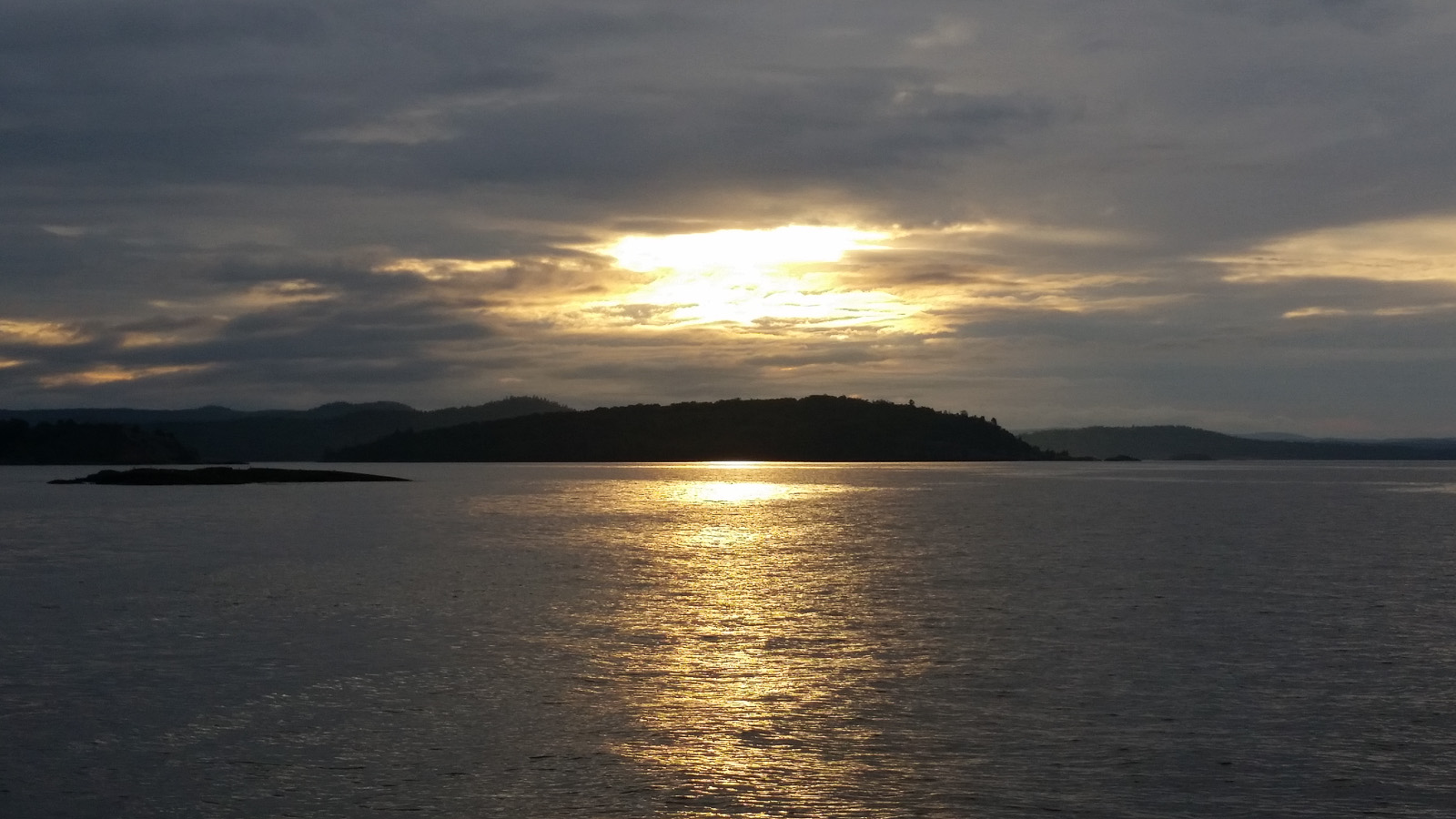 ---
Approaching the Keewenaw Peninsula.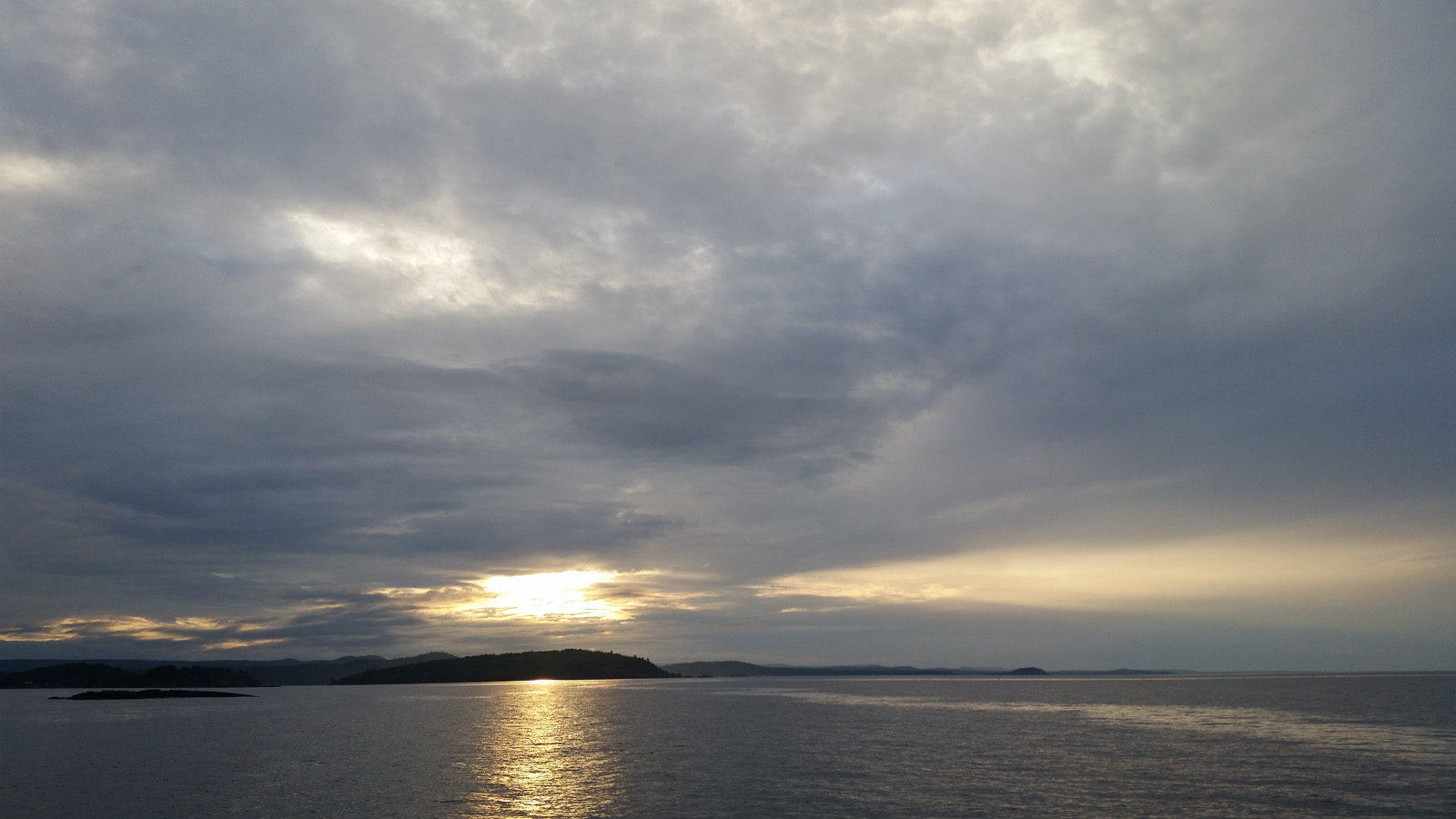 ---
After waiting a bit for some East winds, we blasted off to the apostles making another FAST passage under spinnaker and then just like that, we were back in our home cruising grounds of the Apostle Islands.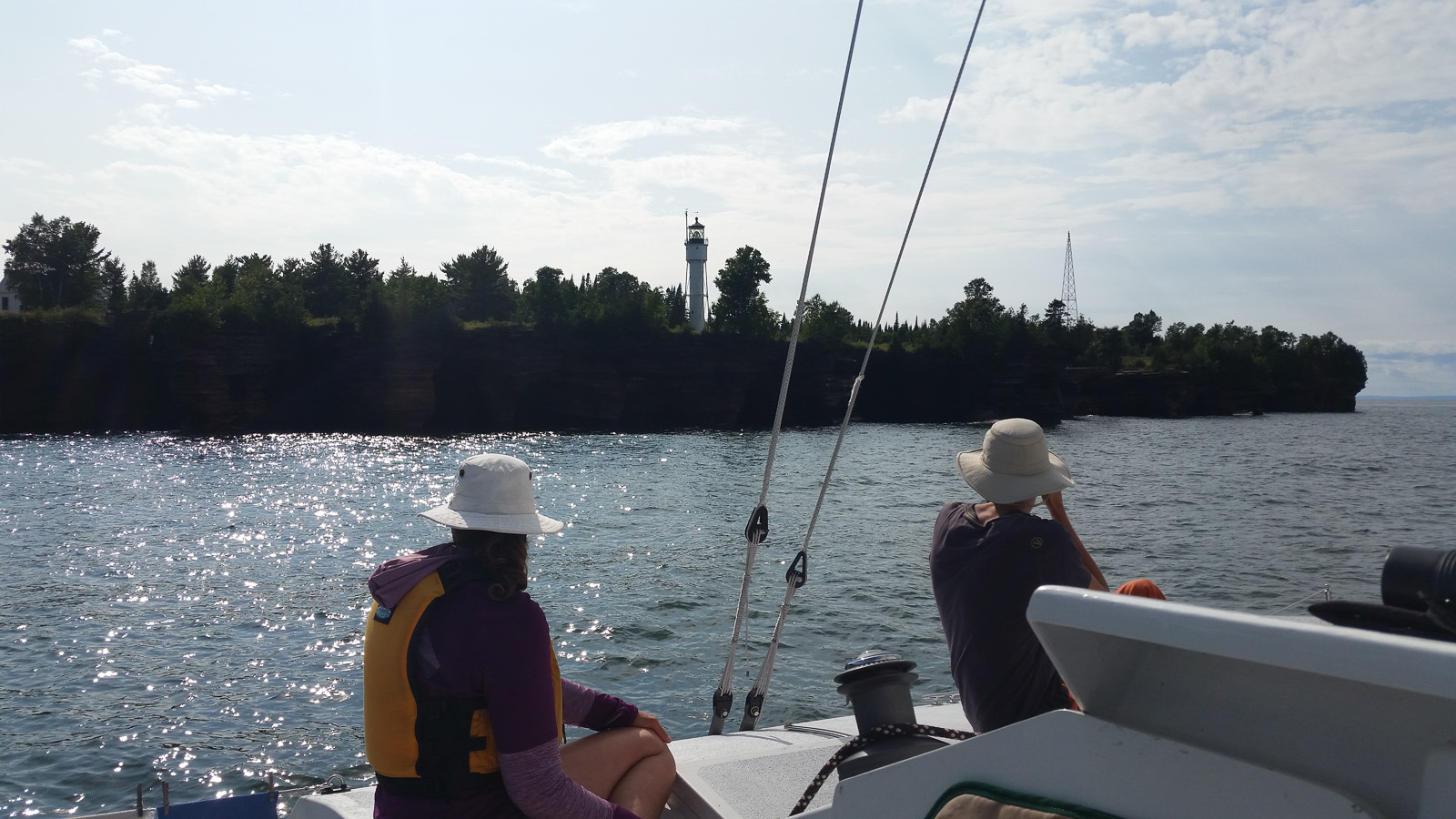 ---
Devils Island sea caves Apostle Islands National Lakeshore.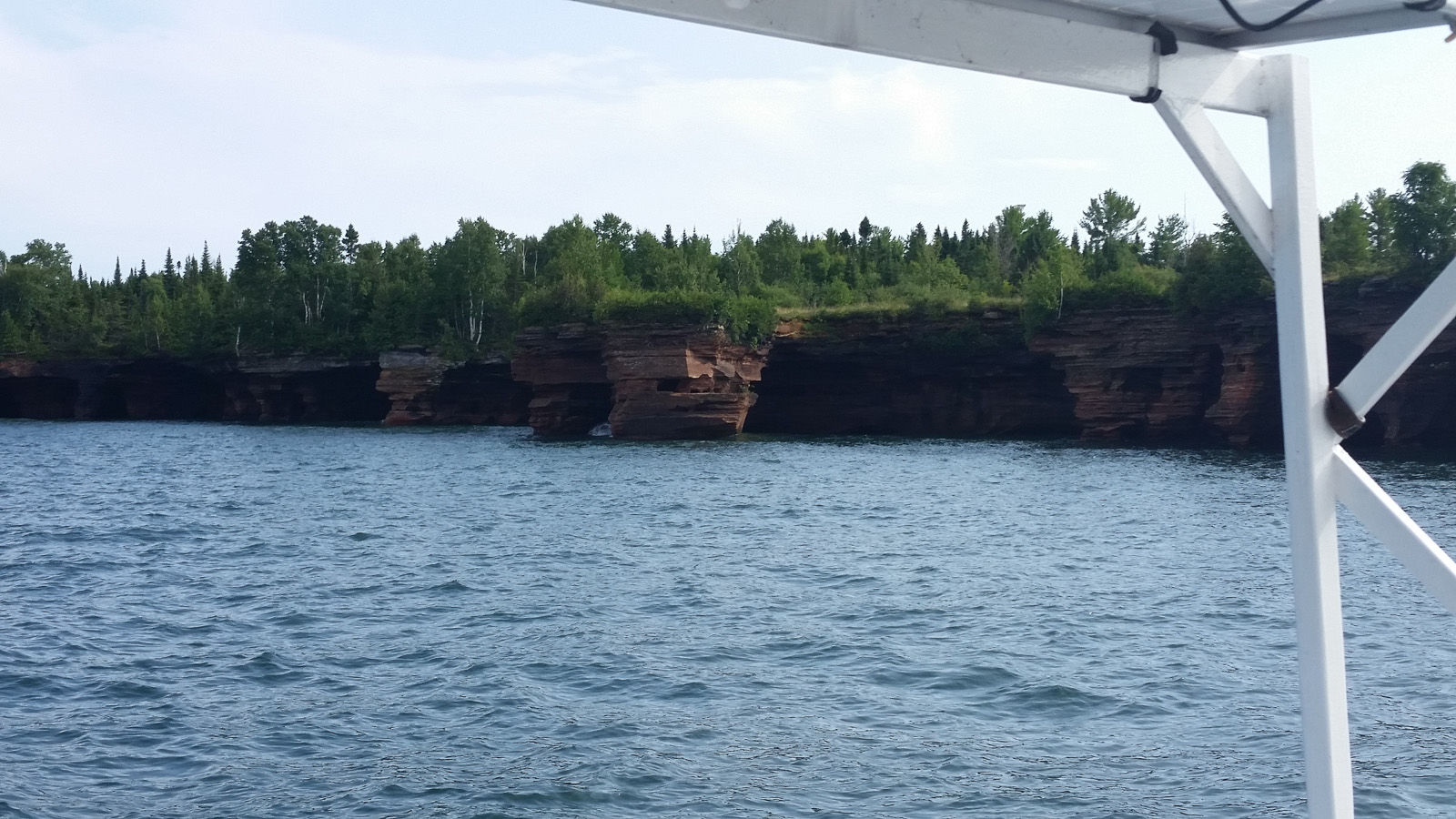 ---
Devils Island.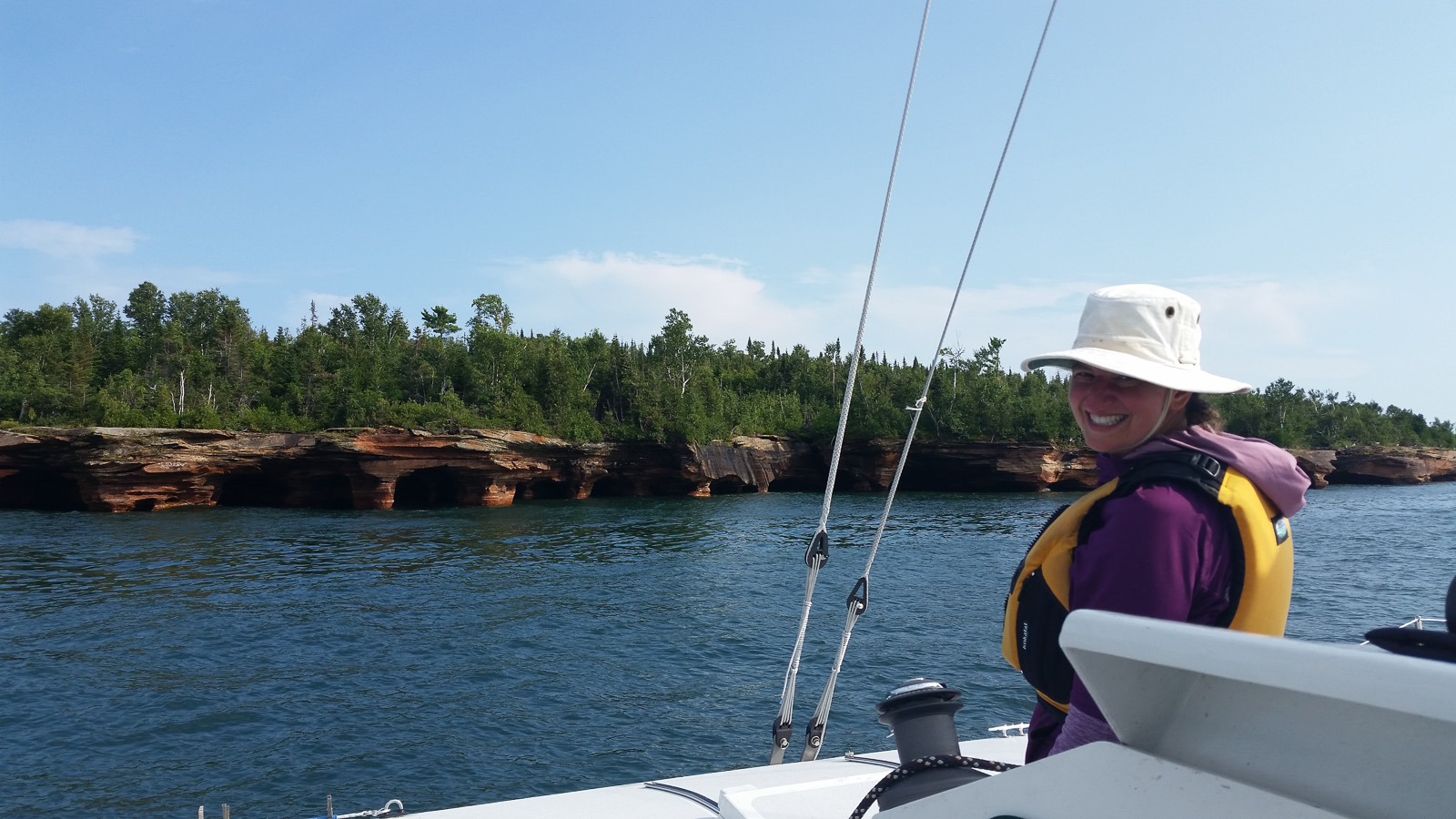 ---
For sailing west against the prevailing winds, we were sure under spinnaker a lot. I much prefer to either change my destination, or wait until the wind is favorable. Life is much easier when you're not under time pressure.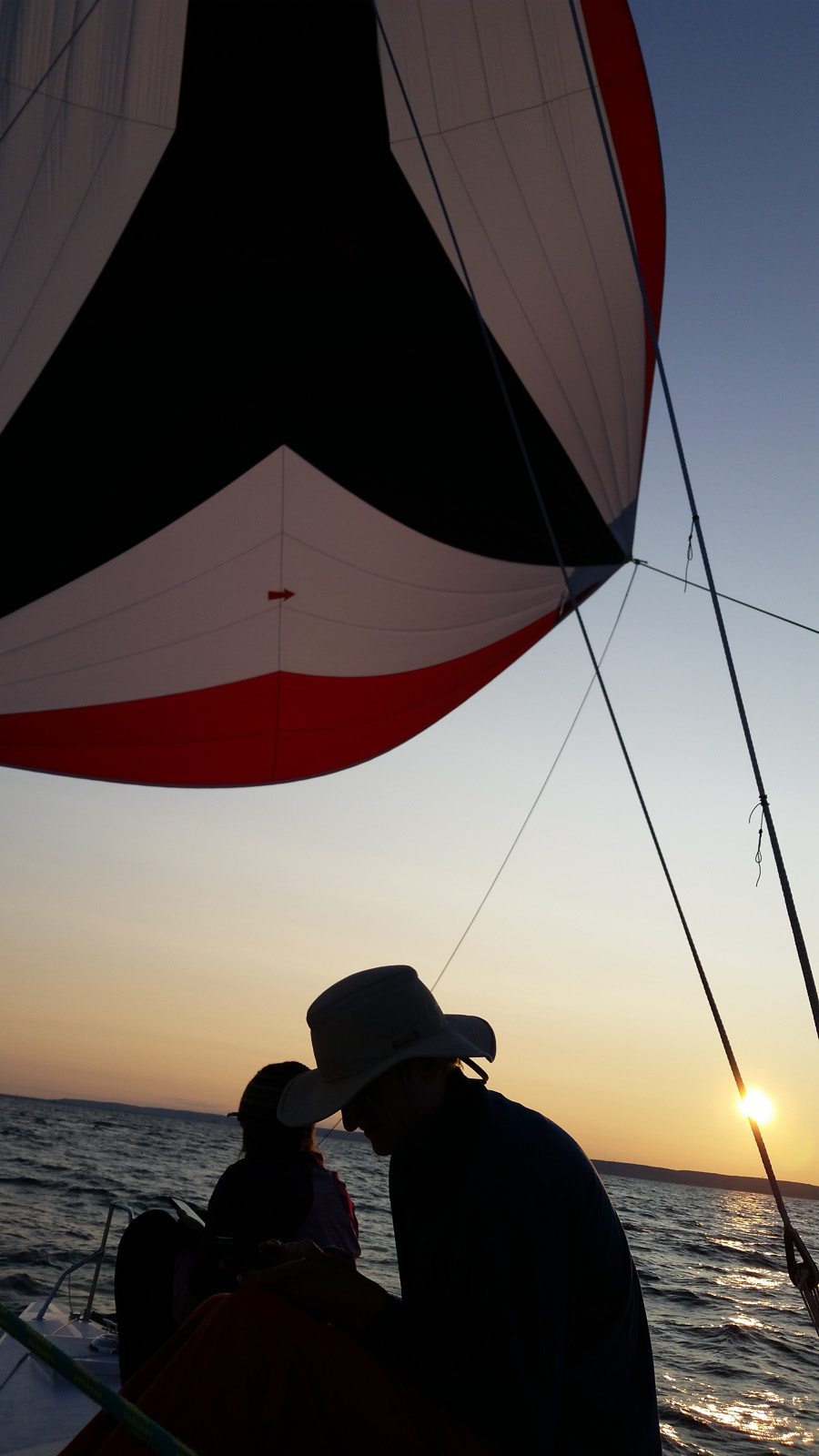 ---
This is a favorite spot to sit when we're underway. That's the Duluth hillside with a ship departing.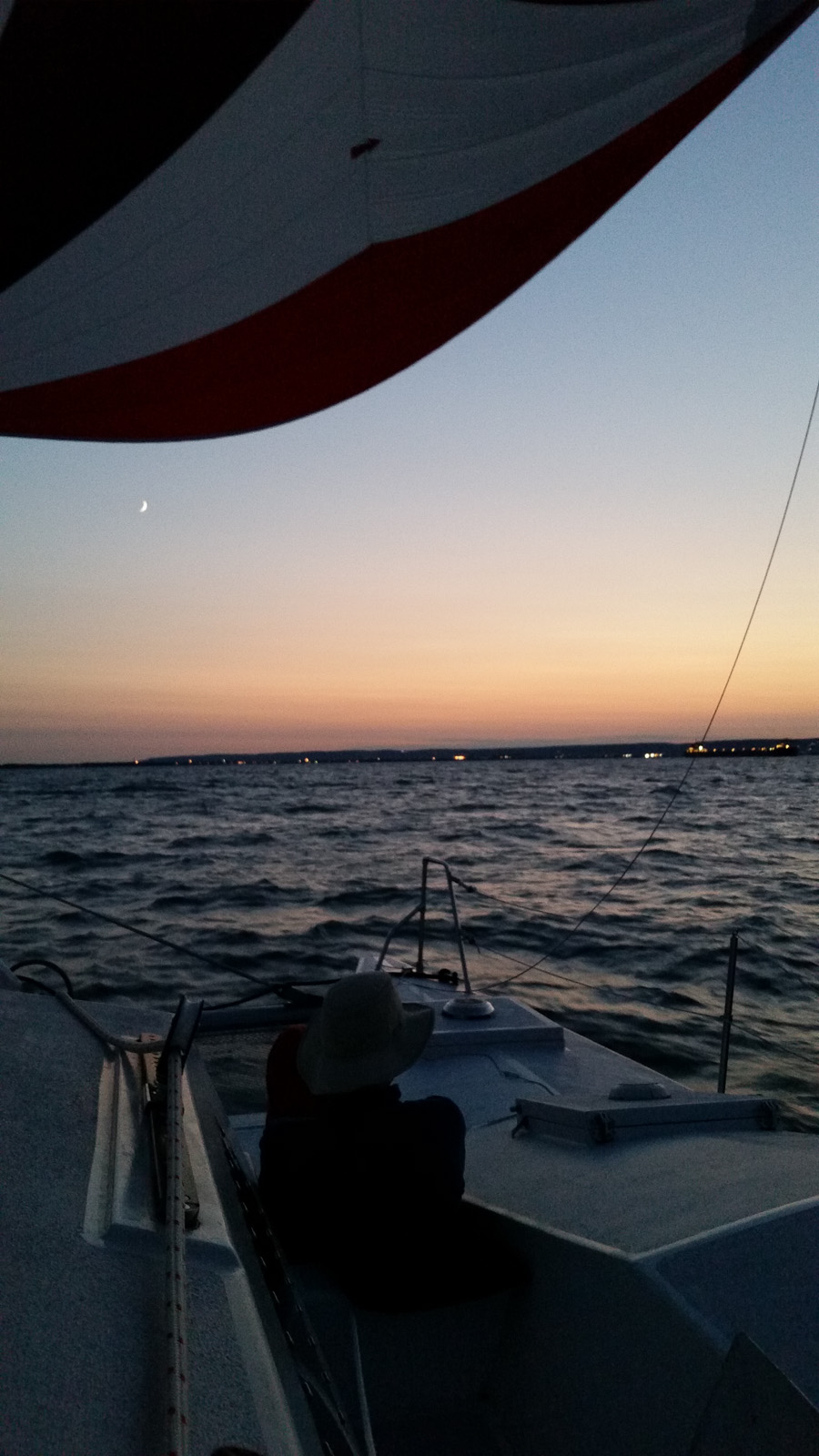 ---
Approaching Duluth.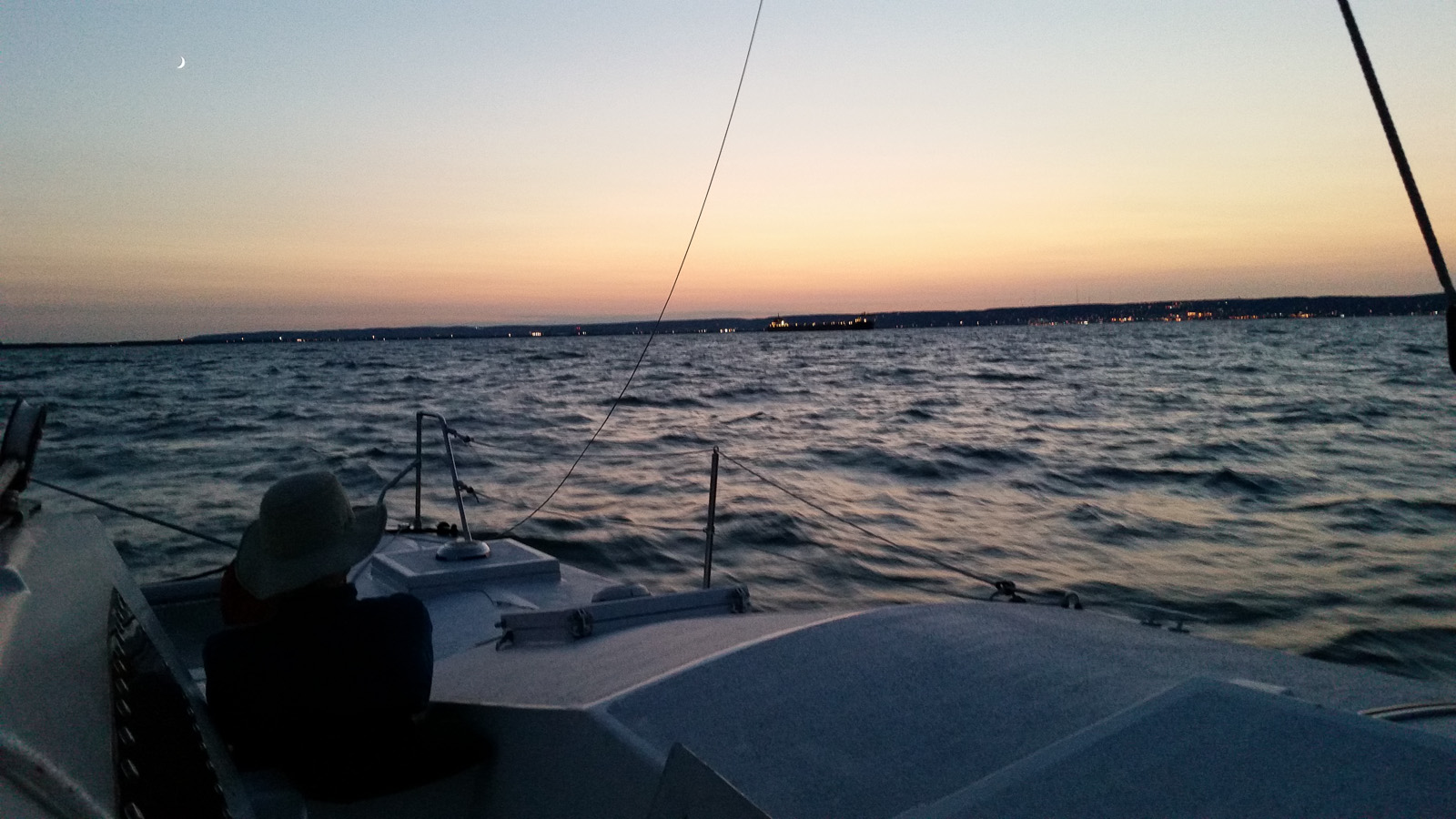 ---
---
We docked in our home slip just after dark a bit over 2 months and 1600 nautical miles later. What a trip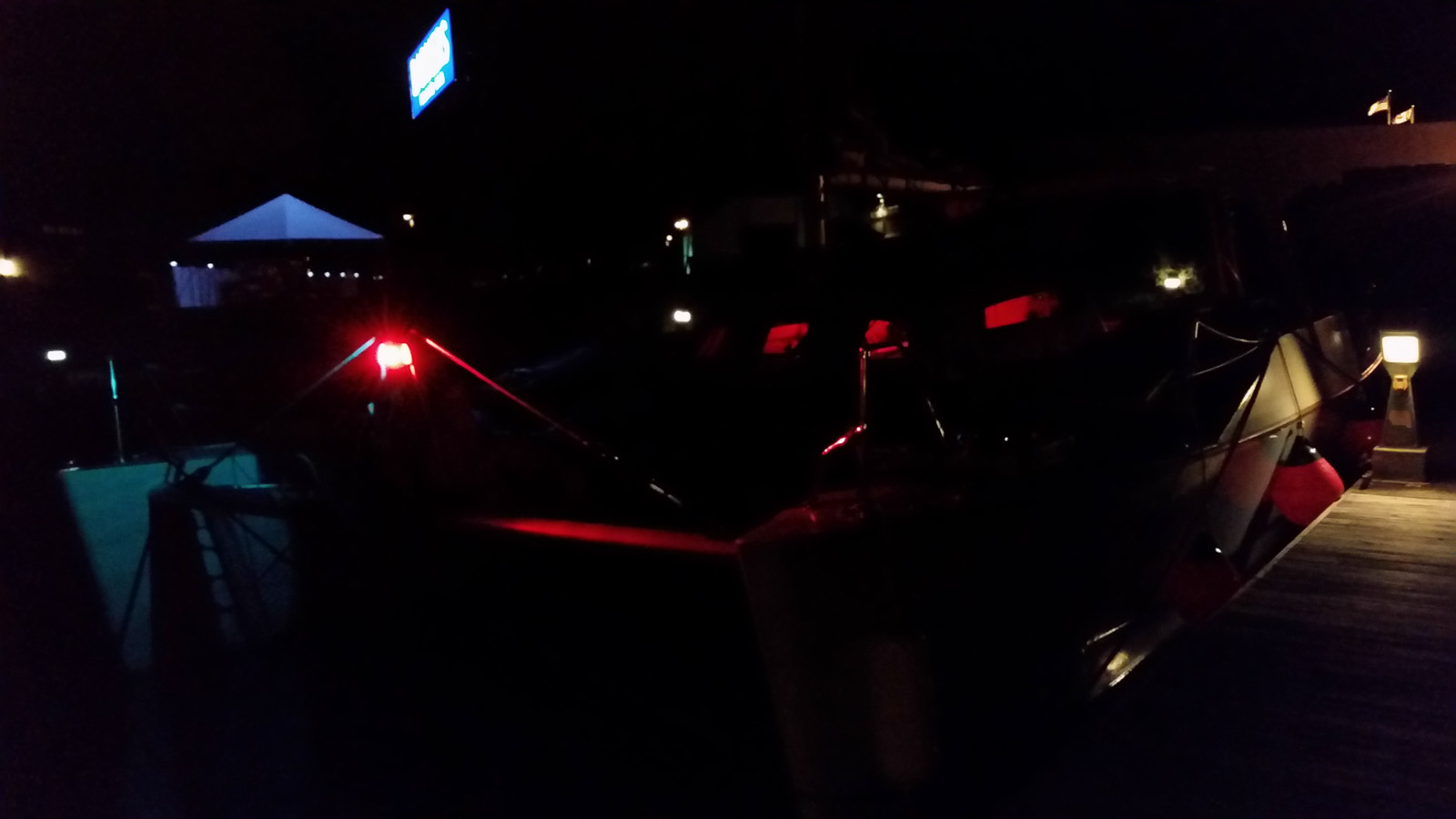 ---