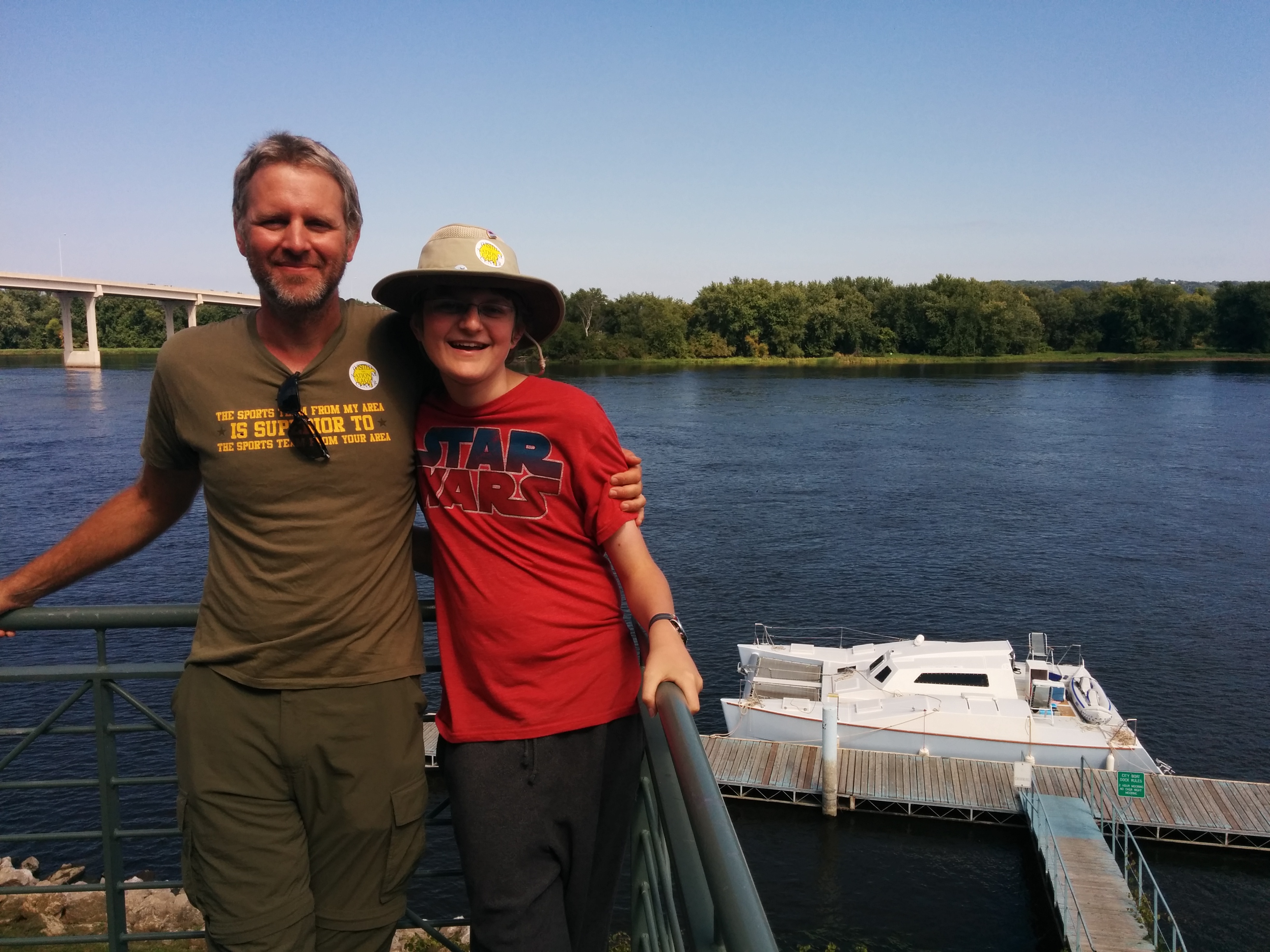 St. Paul to Muskegon MI on the Mississippi and Illinois Rivers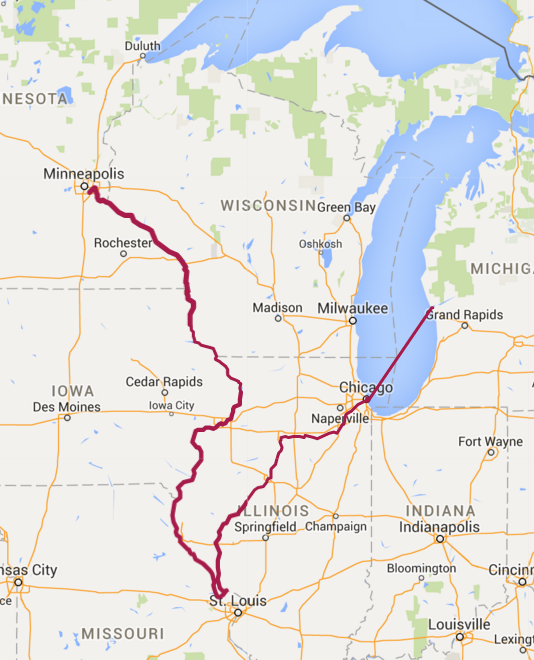 It was mid September. The boat was ready enough, so we packed up some food and took off. Some high level facts:
26 locks and 626 miles on the Mississippi River
8 locks and 328 miles upstream on the Illinois River
110 miles across Lake Michigan from Chicago to Muskegon, MI
We spent around half of our nights at anchor and the other half tied up to either free municipal docks and a few marinas. Our longest stay was 7 nights in Chicago waiting for a fall gale to pass, so we could have an easier trip across the lake.