St. Mary's river connects lake Superior to Lake Huron which makes it a major highway for the huge lakers and salties (international ocean going ships)that transport goods across the great lakes and over-seas. The last time I transited the river it was a dark dark night and it turns out my vhf wasn't receiving, so I had a scary crossing in a narrow cut. This time couldn't have been more different. It was a bright-blue-sky-sunny type day. I left the Soo in the morning, under sail, screaming down wind and down current. I normally expect to motor on rivers but the wind was perfect. Lucky me.
---
George Kemp Marina in Sault Ste Marie is a must stop when coming through this area. There is no place to anchor and only the narrow river where the big ships pass. It's always nice to easily get to shore and walk around town, so I don't mind. Here you can see some ship traffic and my aft solar array.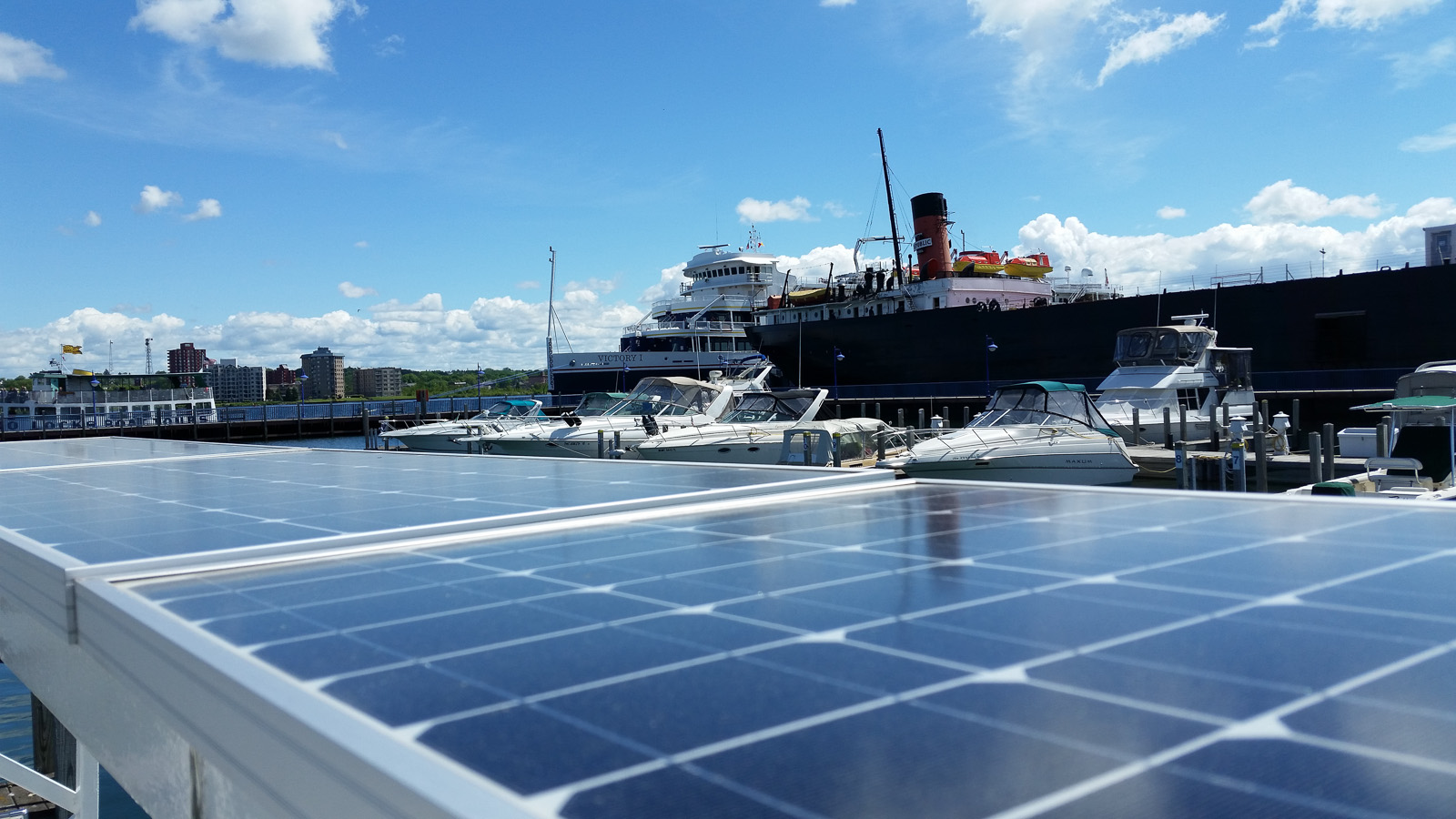 ---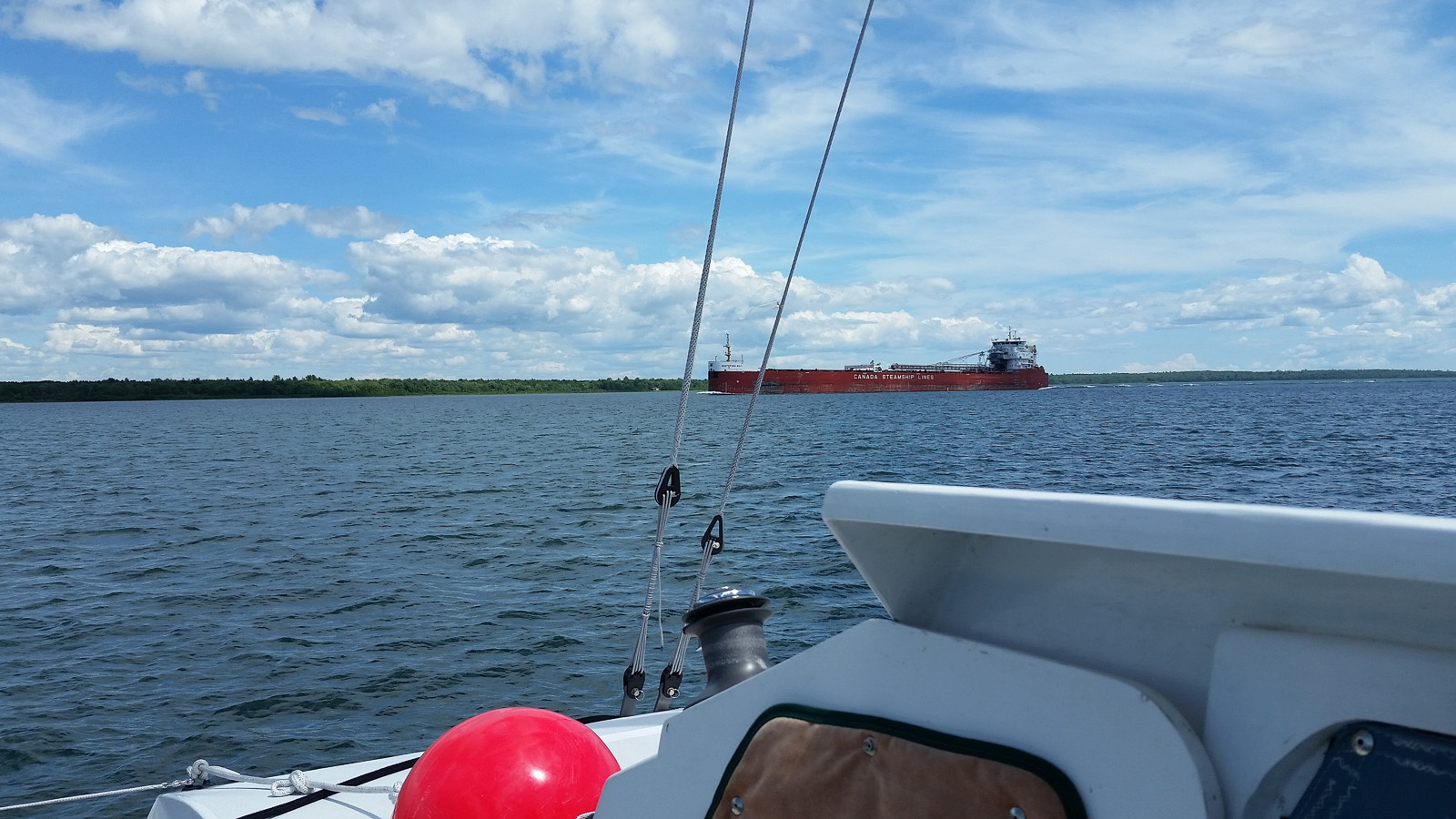 ---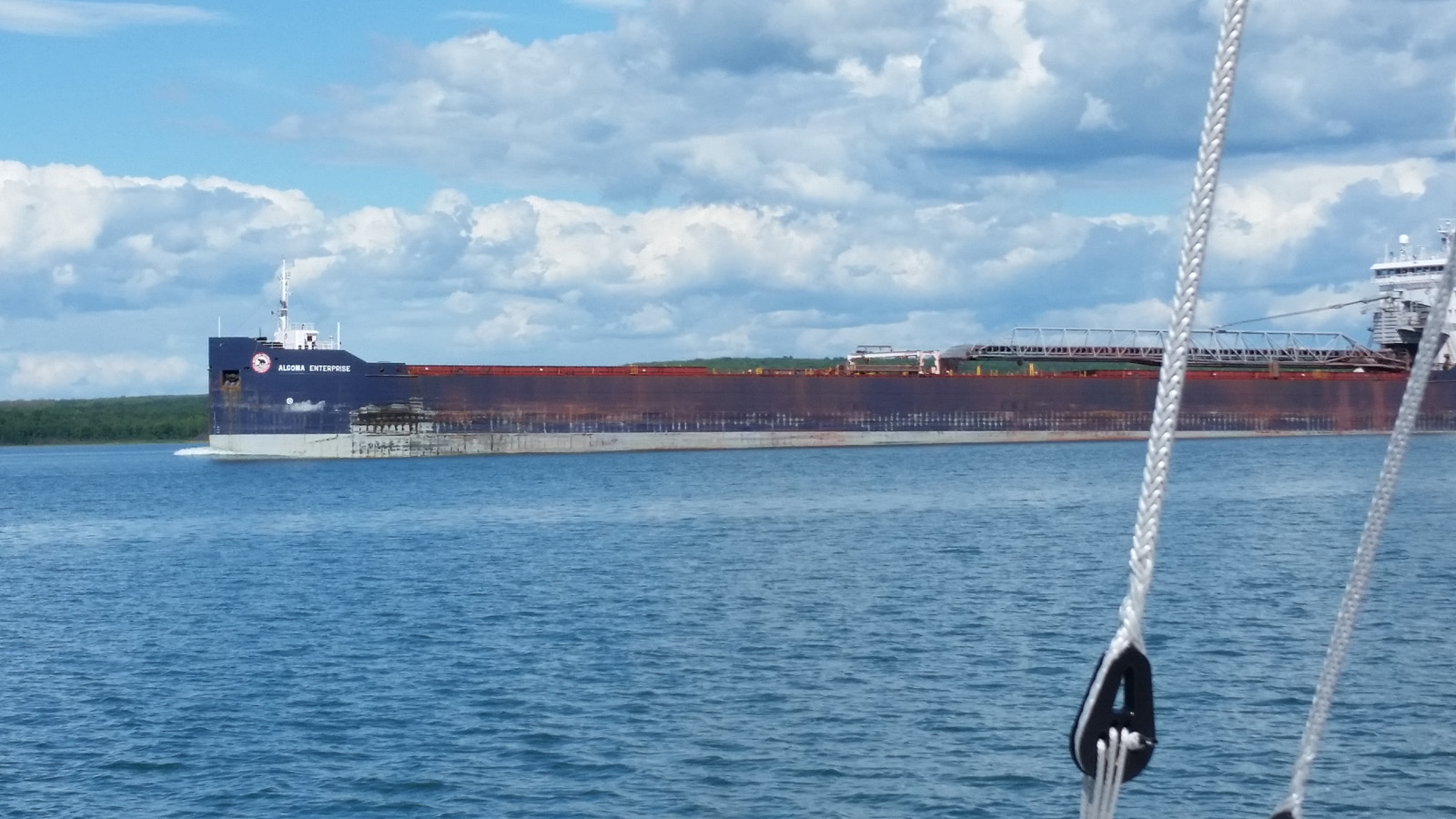 ---
Because crossing with one would be too easy. It was a a deep and wide spot in the river so it was easy to get out of the channel while they passed each other.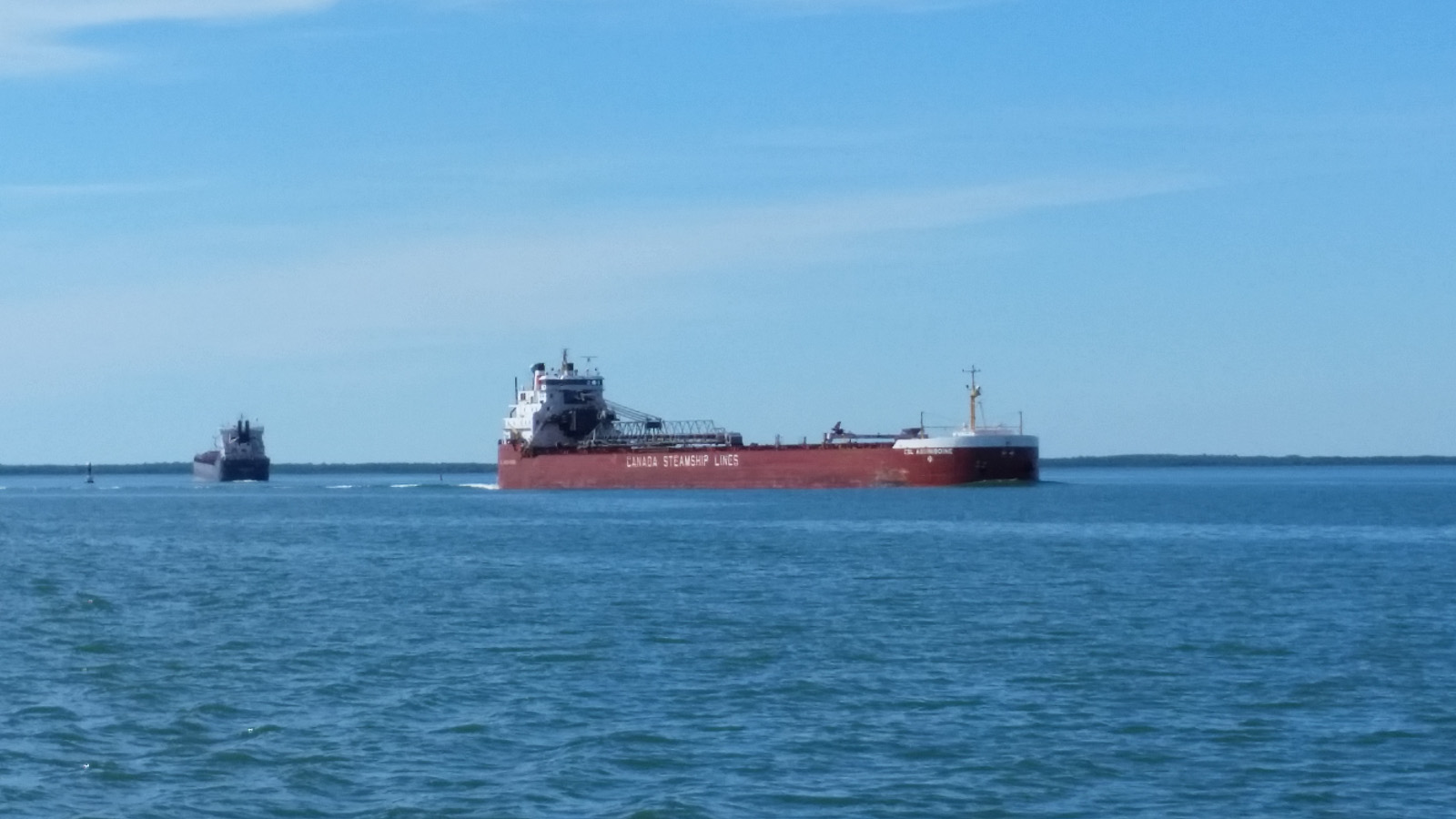 ---
The distinctive CSL boats were out in force this day.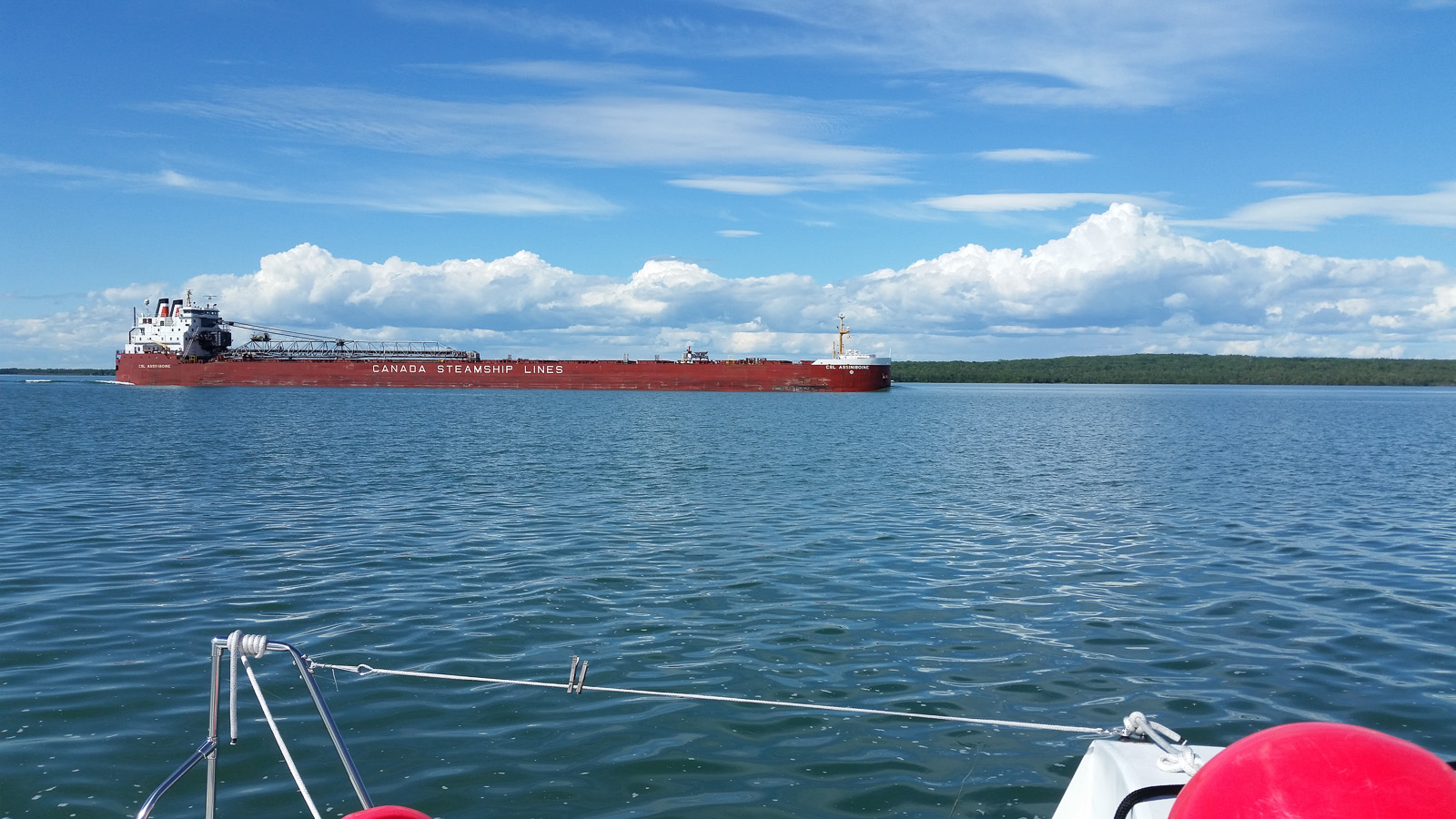 ---
And just like that, I'm out of the river and into Lake Huron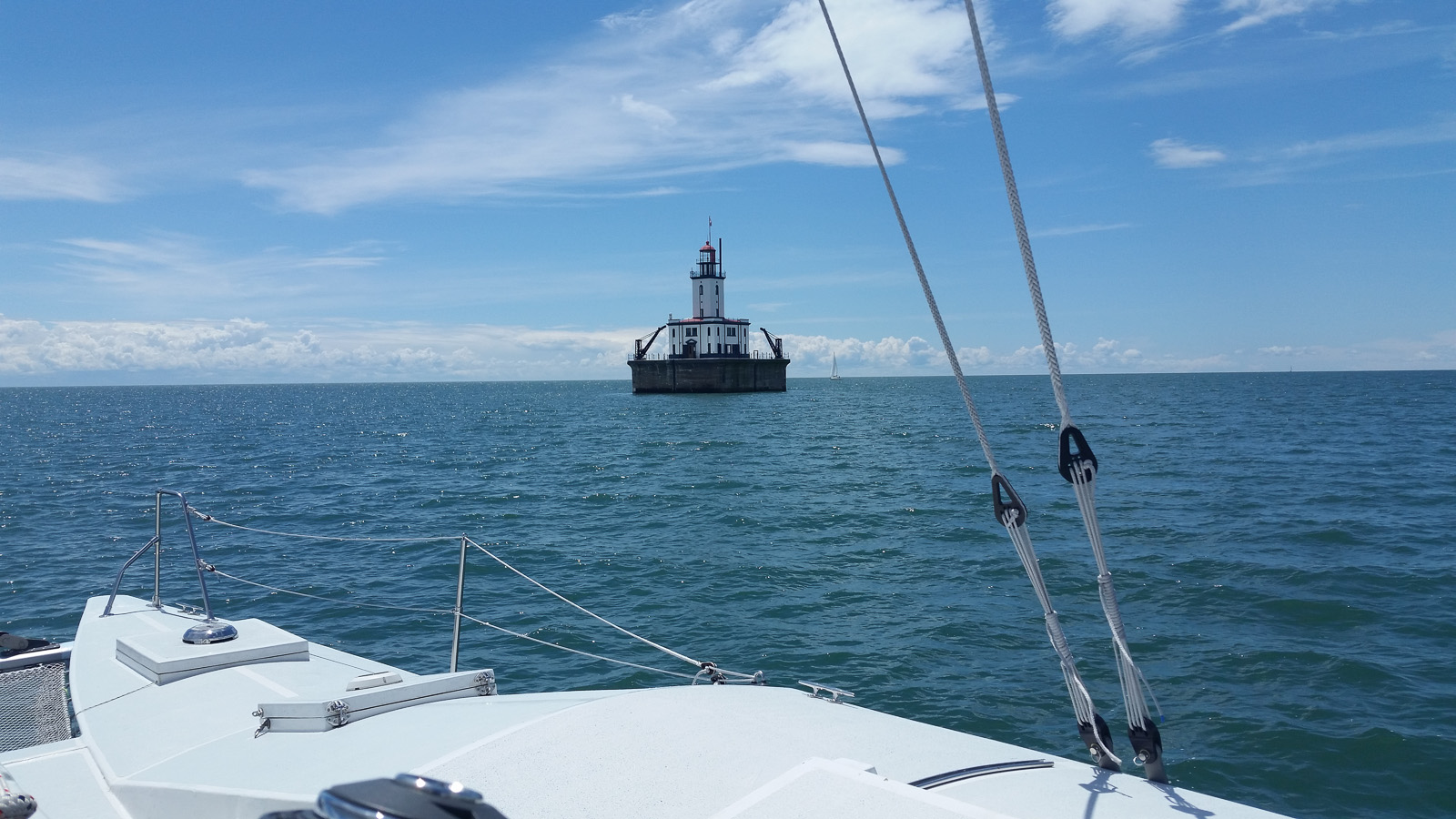 ---