I was so lucky, once again, to find a secluded anchorage in the Les Cheneaux Islands with great 4G to wait out some weather. I just sat swinging on the hook for a few days keeping up with work, enjoying the quiet, and watching the Loons. They seem to love to come out on gray rainy days. Maybe the fishing is good.
At this point, I was 500 nm into the trip and still hadn't shared an Anchorage with another boat. In fact I had only seen one other pleasure boat underway.
---
Storm coming... in a matter of minutes it went from this.
---
to this. then camera away because of the downpour.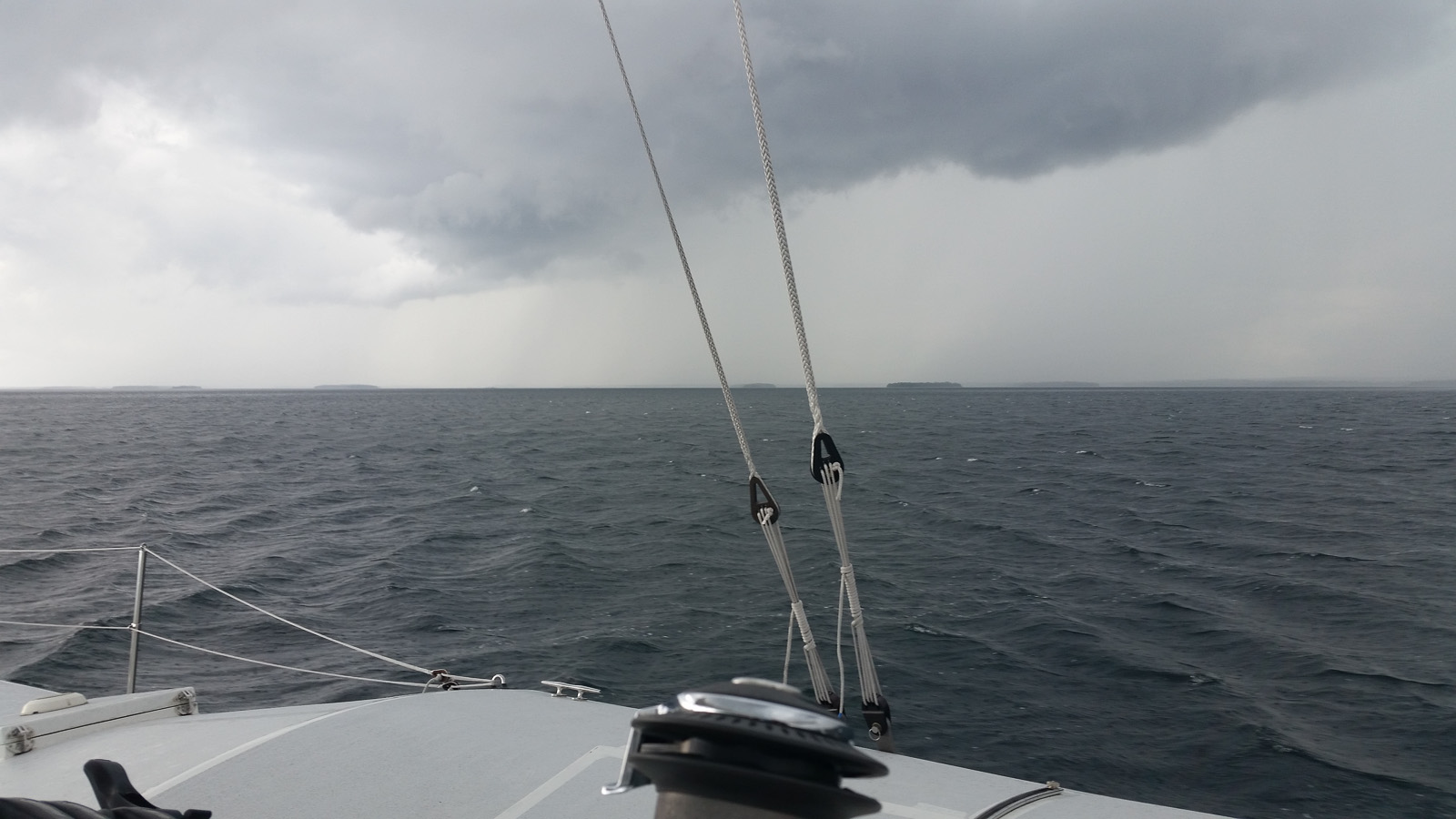 ---
It cleared up as quickly as it arrived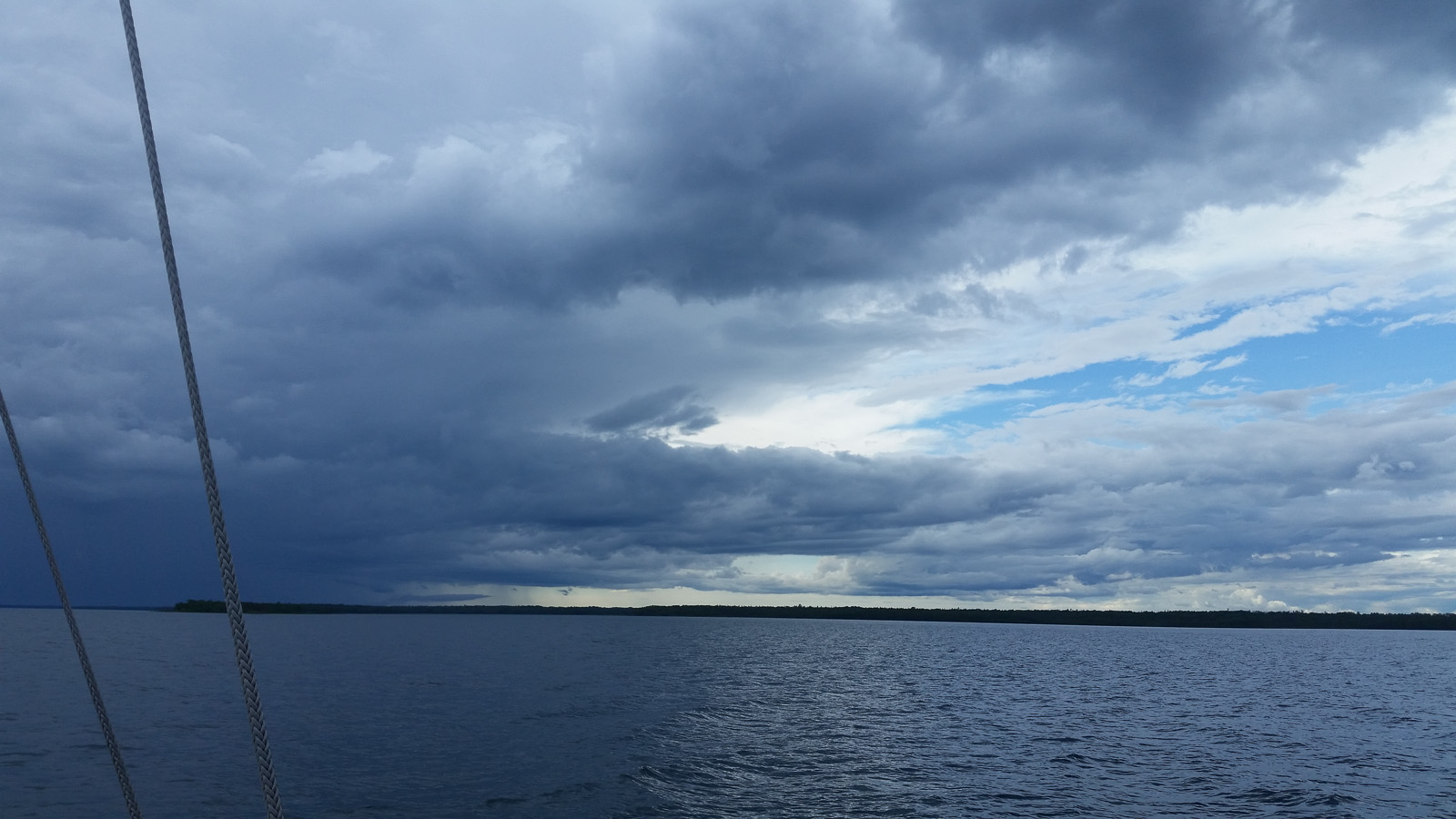 ---
This was my private cove for a few days. It was rainy, but still so tranquil.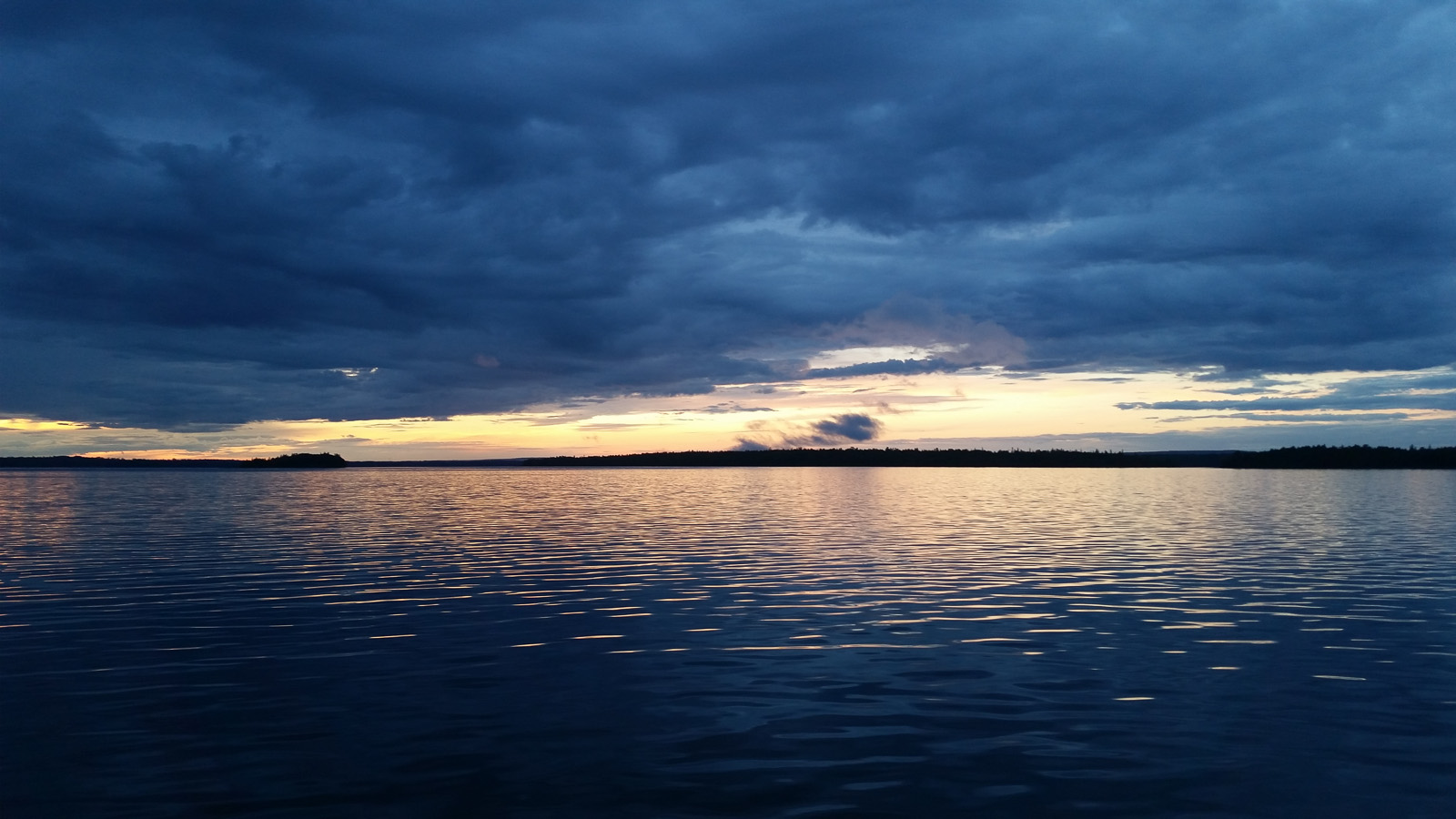 ---
Even while underway this is my normal perch. I can see nearly all way round the boat while still being indoors.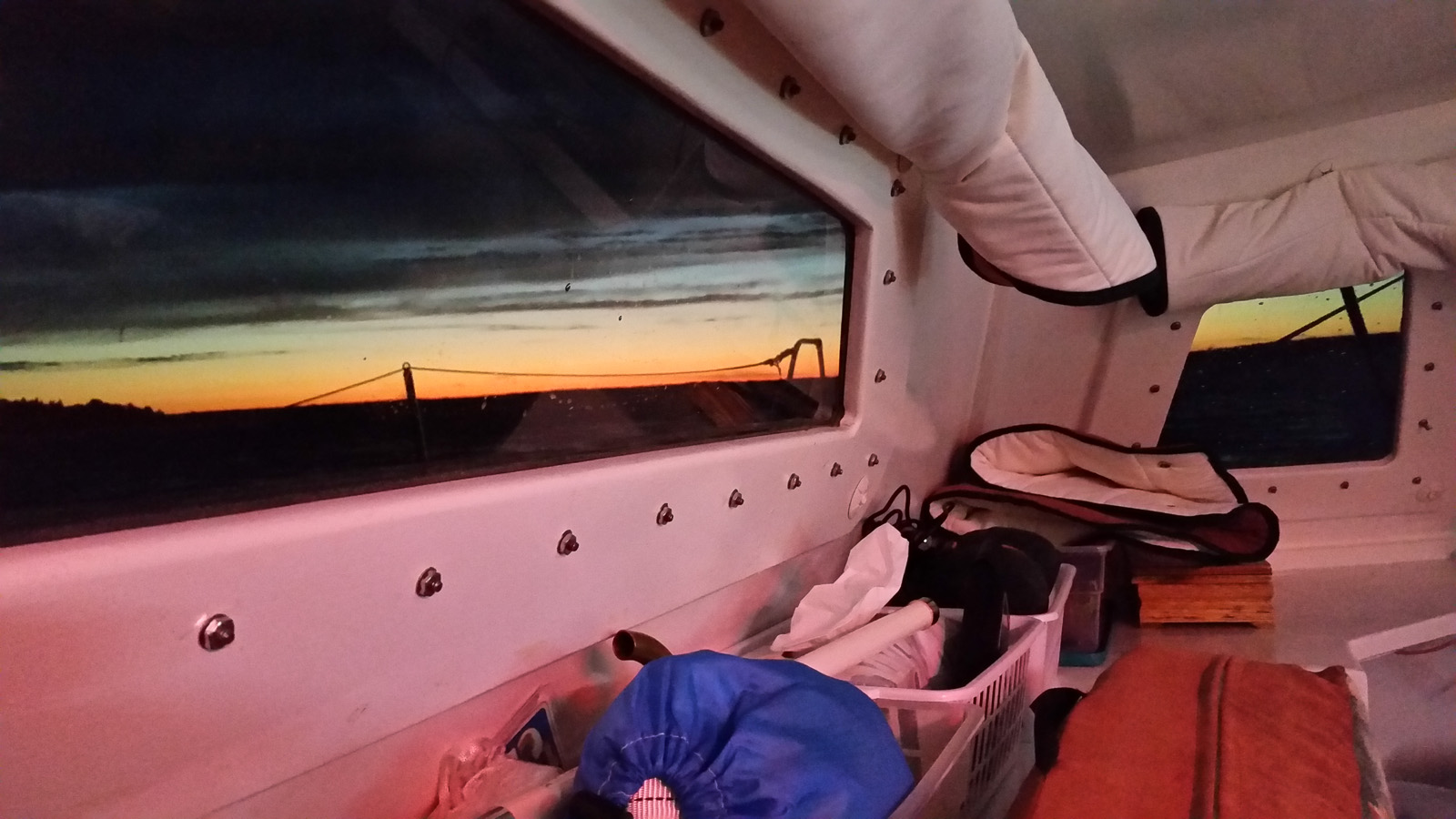 ---