After a few days in a favorite port of Leland, MI and then anchored under the sleeping bear sand dunes that tower 450 ft above the lake, I had a good forecast to sail to my main summer target of Grandma Carol's 90th bday in Escanaba, MI. I don't keep accurate records but this had to be my fastest passage to date. I was rarely below 9kts for the entire day and often peaking to 13kts. It was a rough, exhausting, and exhilarating day. The calm of being anchored in the completely protected tiny lake in Escanaba was a wildly stark contrast of the previous day and even previous weeks. It felt good to be safe and get some rest…at least after the 50kt thunderstorms stopped blowing through in the middle of the night.
---
Leland, MI is one of my favorite places to stop in the this area. The water is usually rough, but it's a well protected marina.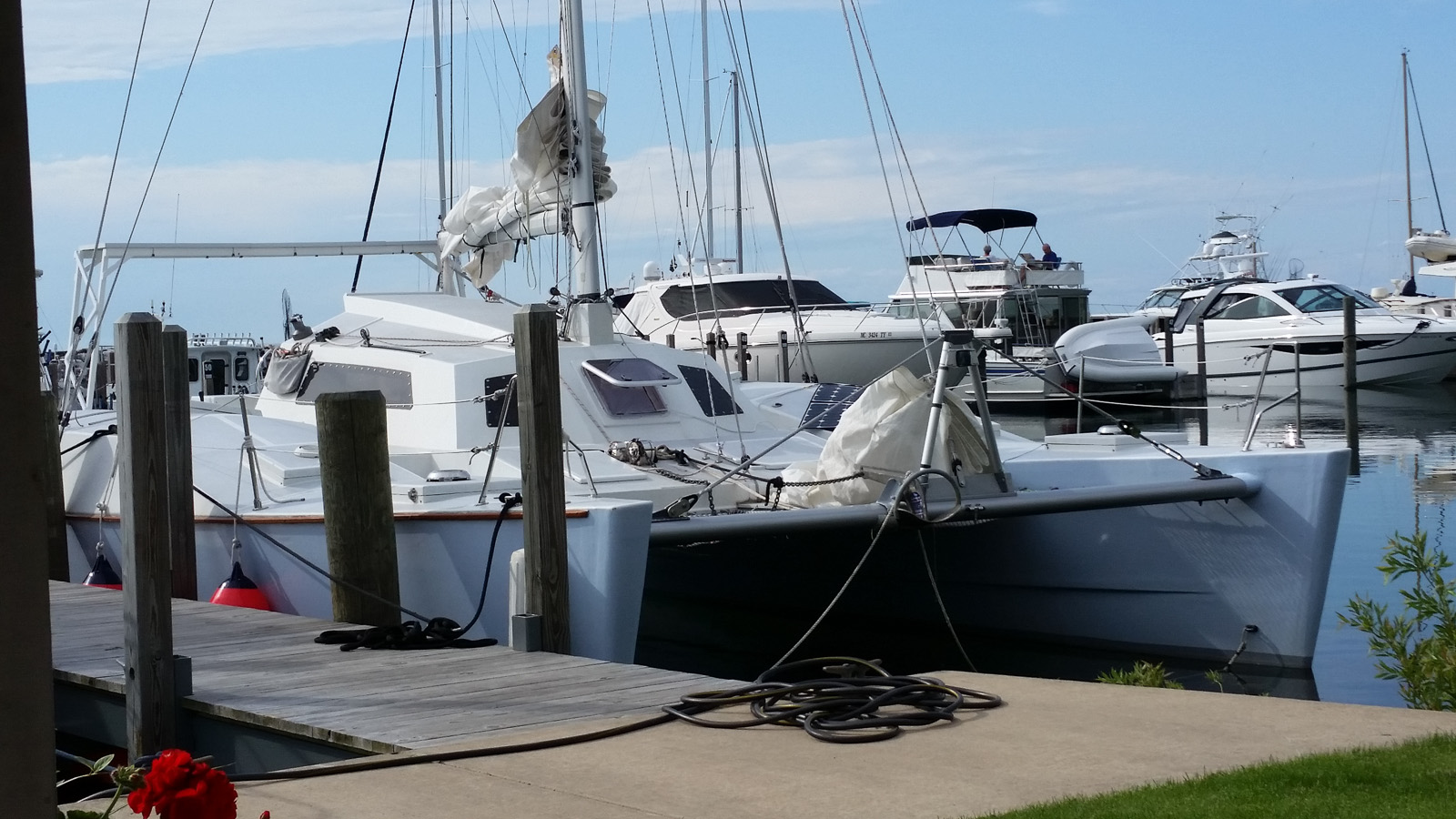 ---
Looking out at the Manitou Islands.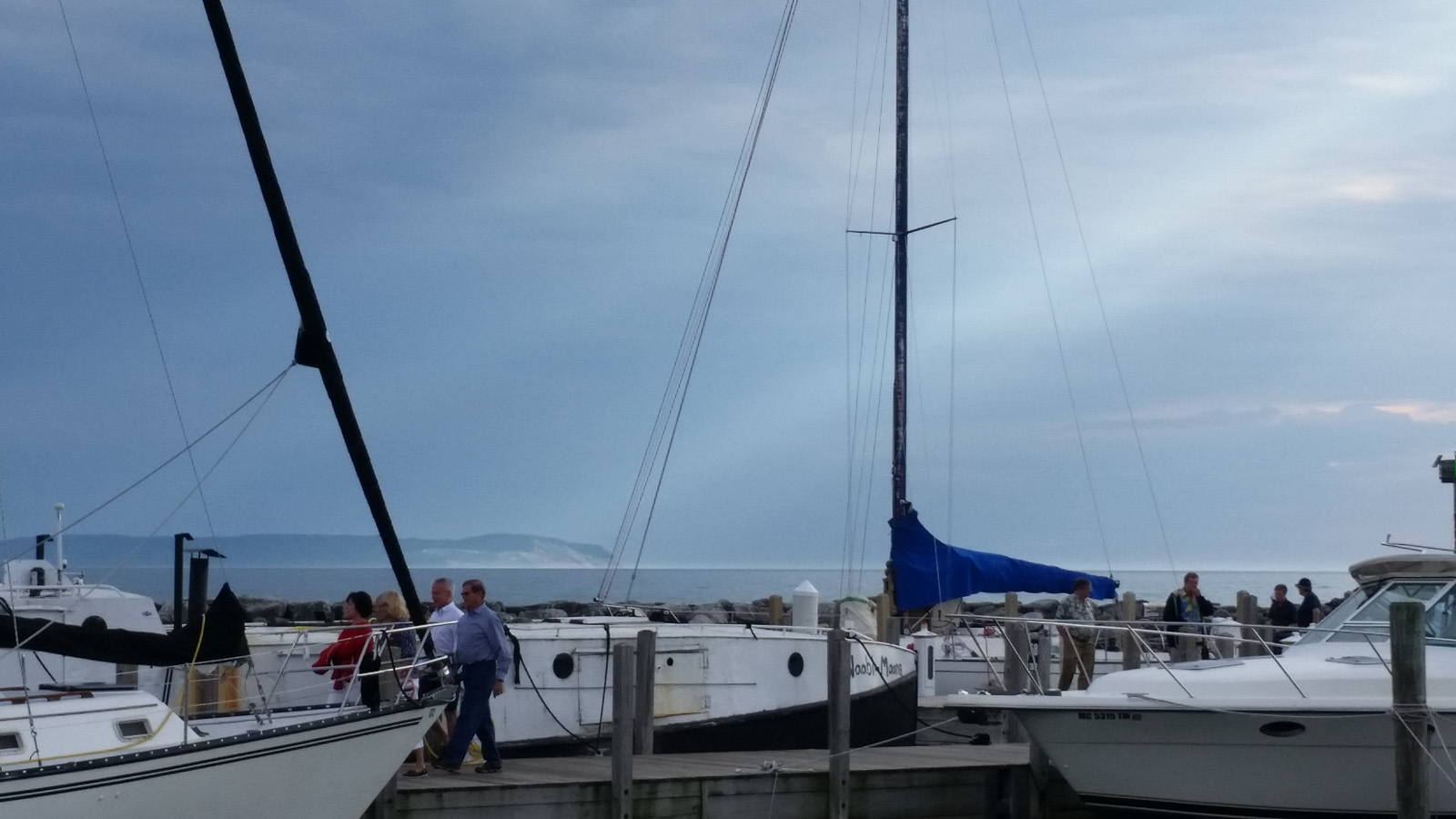 ---
I spent quite a bit of time in the hammock while in port. Many boaters are jealous that I have so much deck space to make this possible.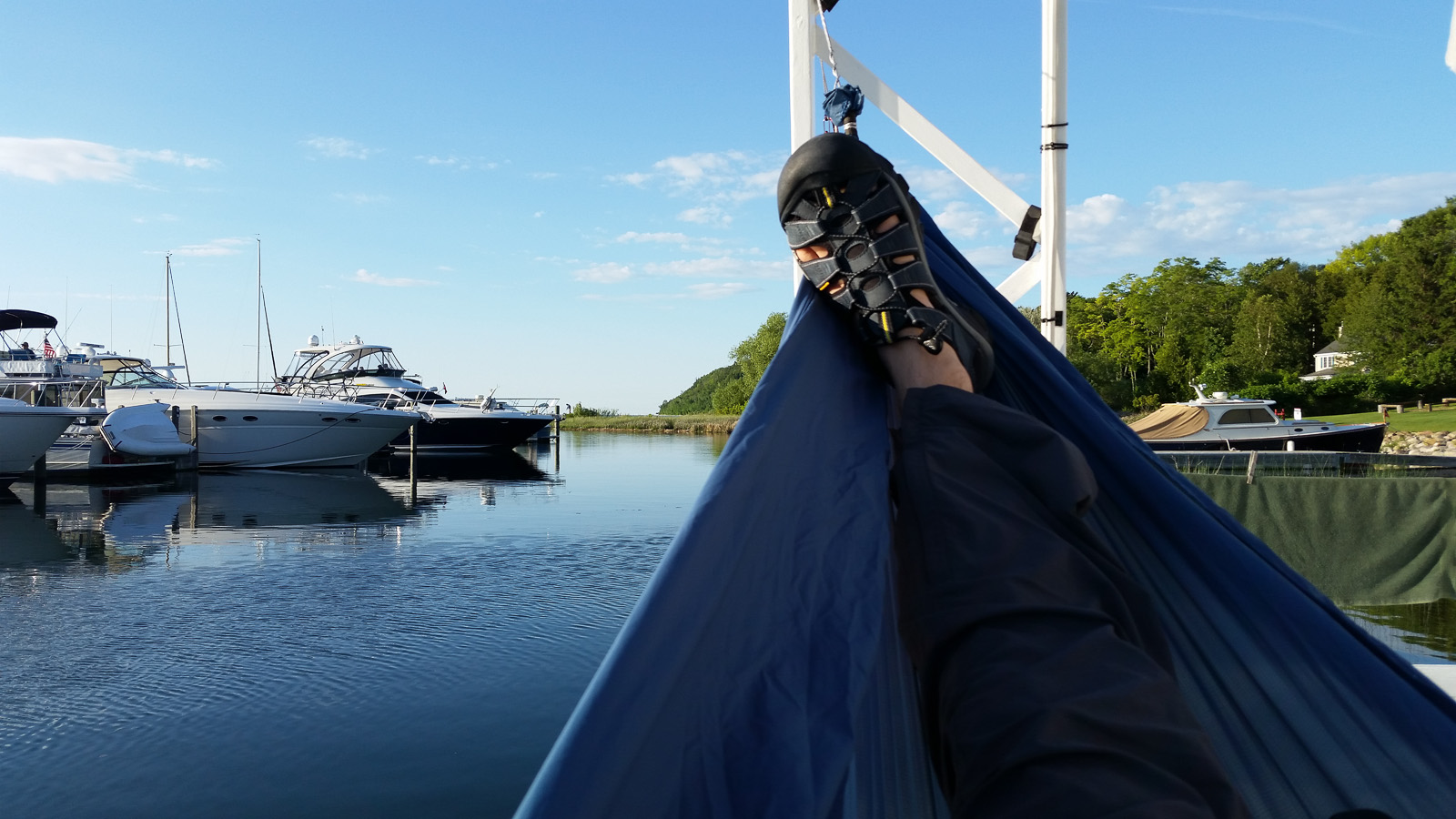 ---
Heading past the dunes on my way to cross Lake Michigan.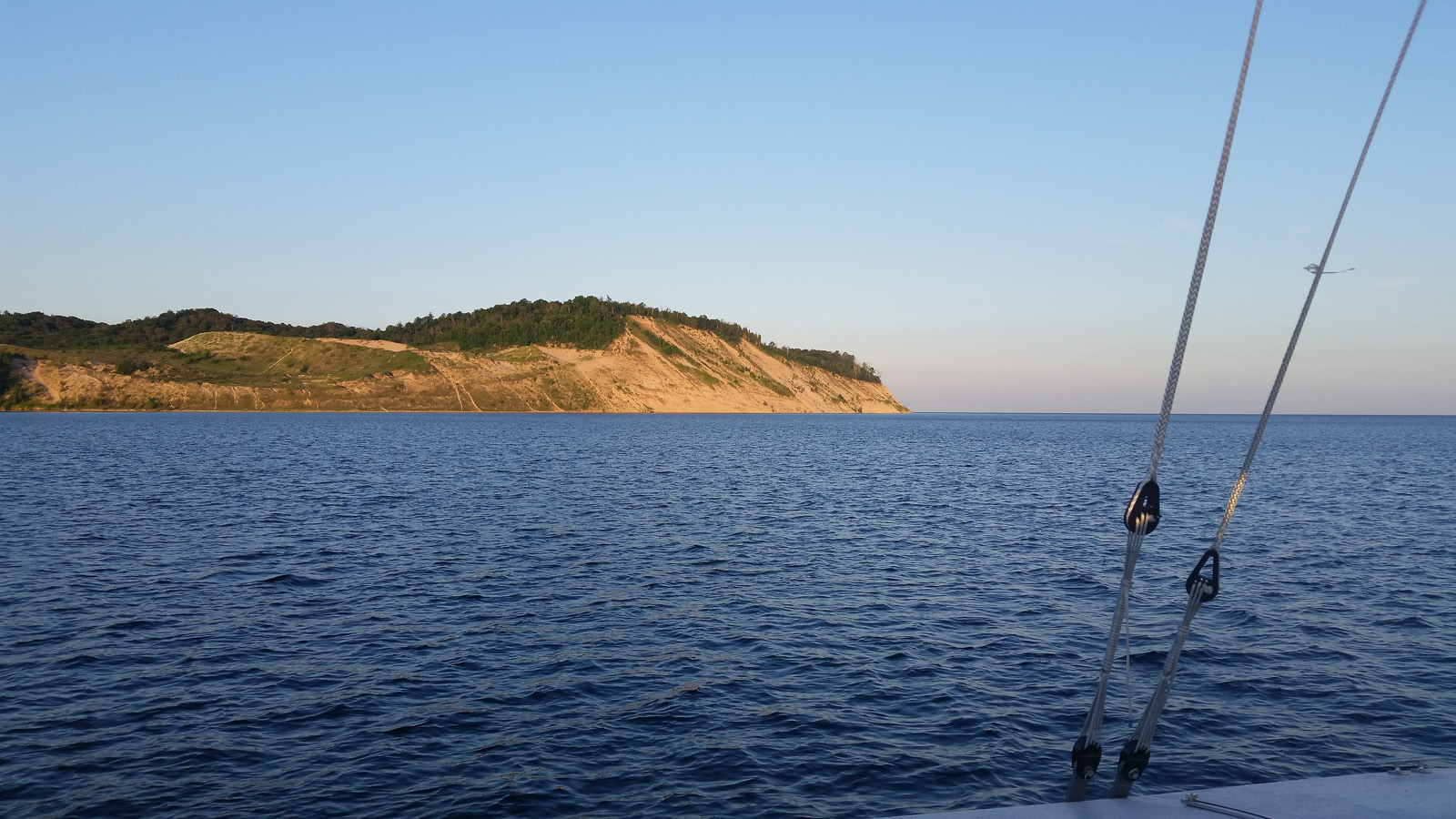 ---
Me and grandma with her friend in the background.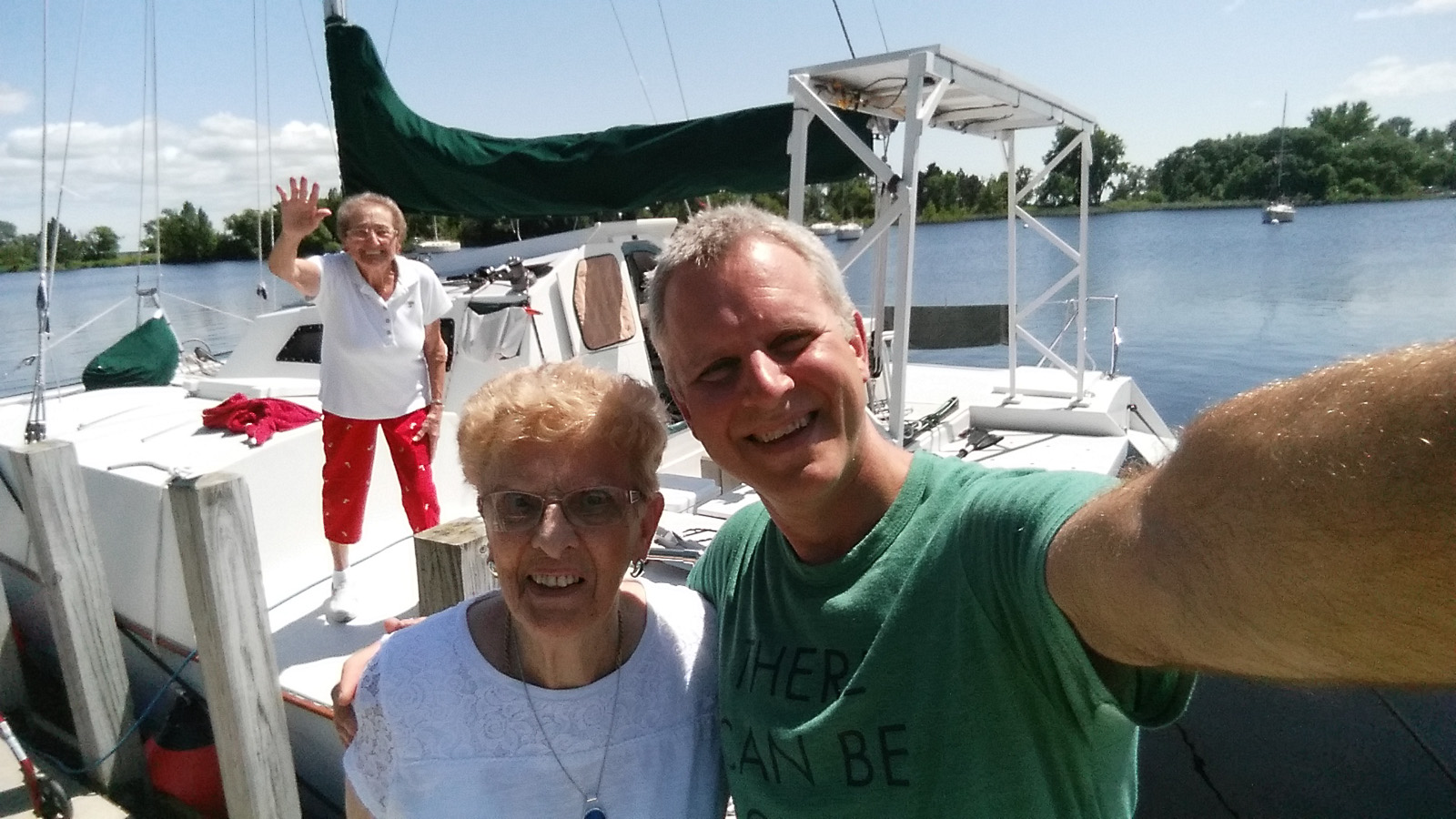 ---
I'm not sure what she was saying here, but that's a common expression with her hands!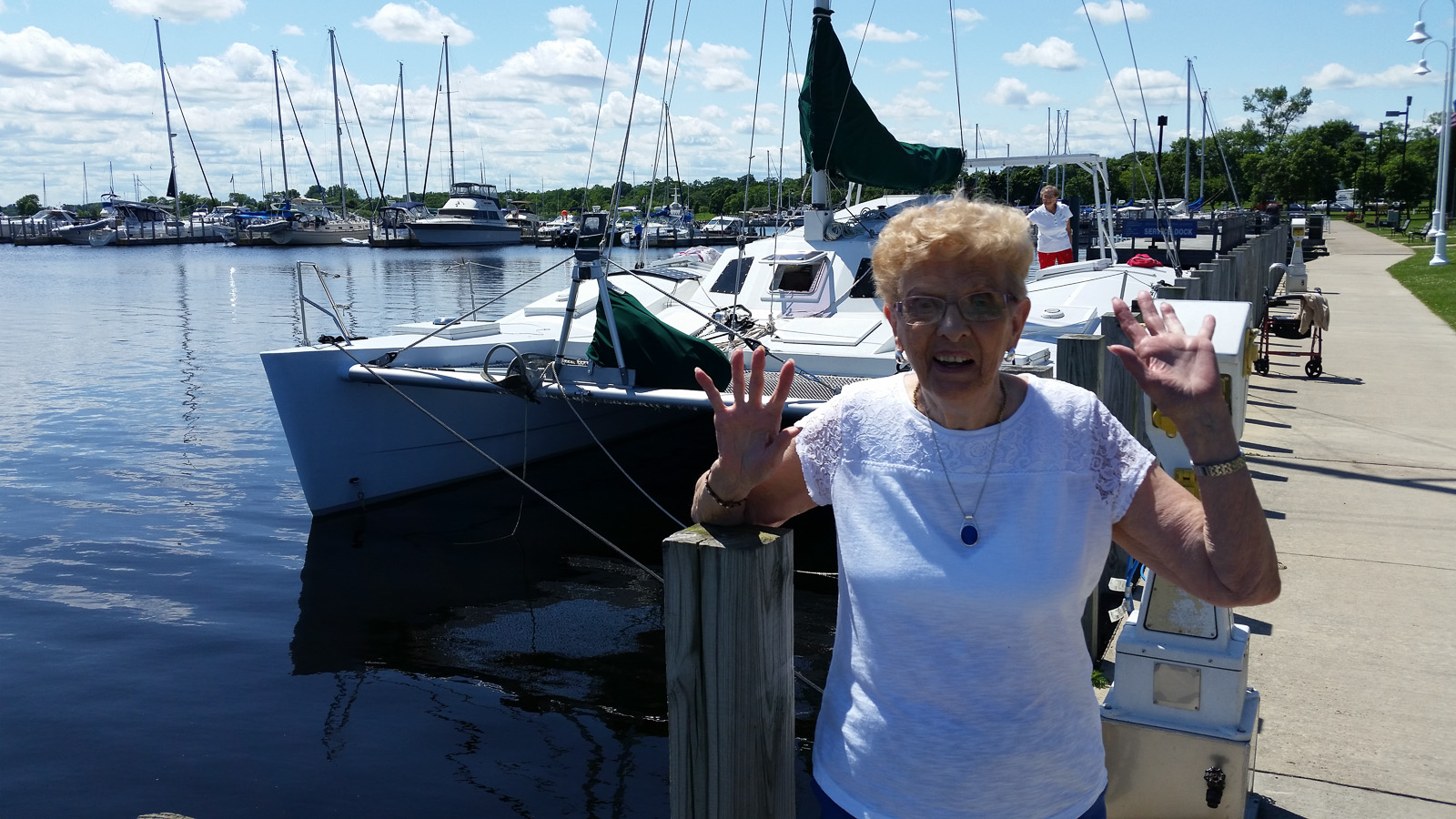 ---